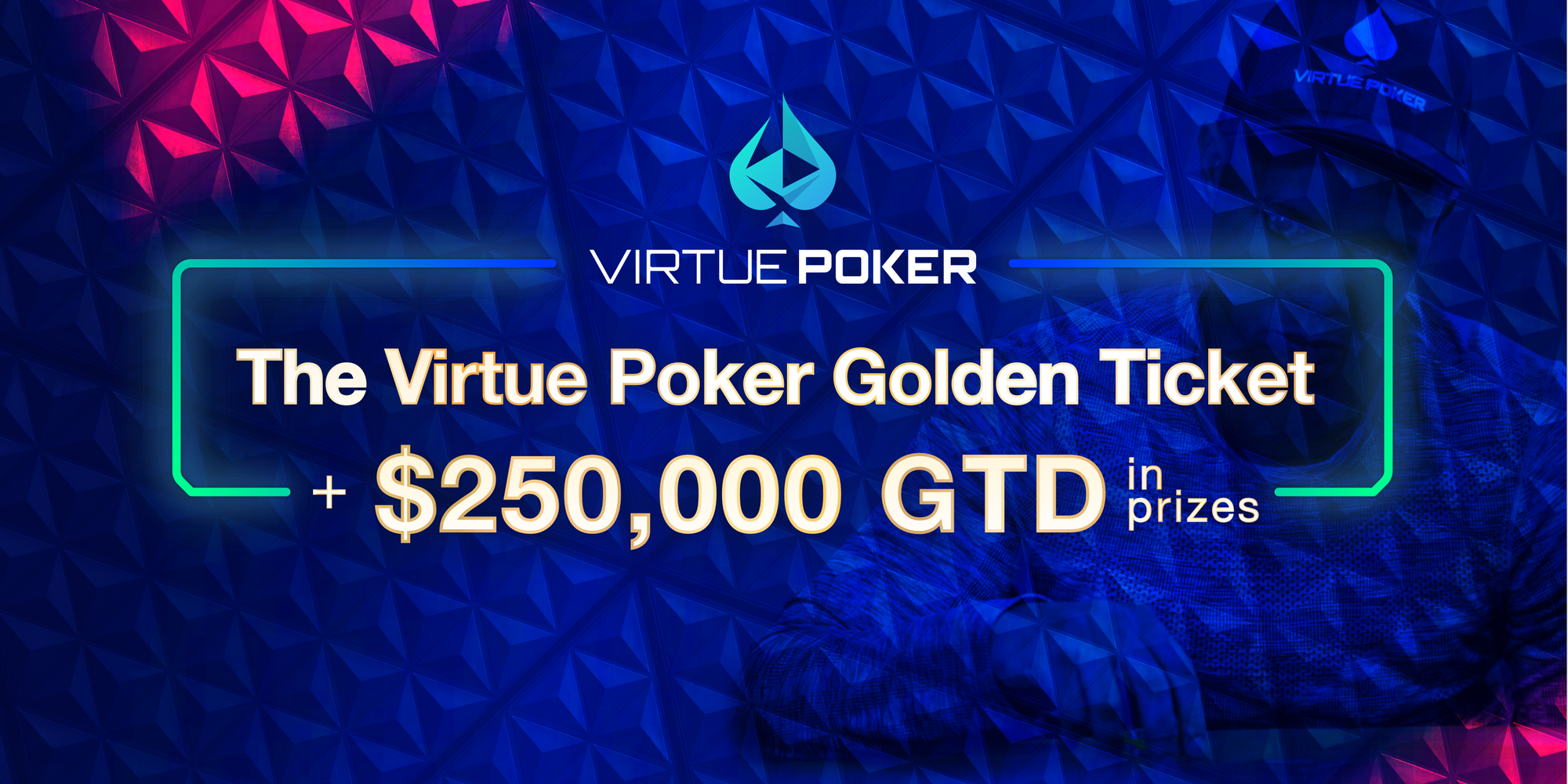 Virtue Poker is pleased to announce that our player base has more than doubled in the last 48 hours!
We are excited to see so many new faces and players competing on the Virtue Poker application.
Due to overwhelming demand Virtue Poker will only be offering our 2000 VPP sign-up bonus for less than 24 more hours (until 4 pm UTC tomorrow July 29th).
As a reminder our sign-up bonus is the following:
Sign-Up Bonus: Play VP, earn 2000 VPP for Free
Any new player can receive up to 2000 VPP in sign-up bonuses - just by creating an account!

Sign-Up Bonus Structure*:
*NOTE: Sign-up Bonus ends July 29th at 4 pm UTC
Upon Sign-Up
100 VPP in their external Source of Funds wallet
650 VPP in their internal gameplay wallet upon their completion of sign-up
After completing 5 VPP tournaments
Receive an additional 500 VPP bonus in their internal player wallet on August 2nd or August 9th.
After completing 50 VPP tournaments:
Receive an additional 750 VPP bonus after conclusion of promotion.
Players can compete and play using their VPP bonus for various prizes and promotions on the Virtue Poker platform including:
Random ETH drawings on VPP tables
Daily Jackpot on VPP tables
Virtue Poker Multi-Step Tournament Satellites for an entry to our Celebrity Poker Tournament
If a new player wins a random ETH drawing or lottery prize, their prize will be paid out to their internal wallet even if they have not met their playthrough requirements.
**NOTE: Players will have VPP transfers on their external Source of Funds restricted until they meet play-through requirements. ETH transfers will NOT be restricted. Play-through requirement is 5 tournaments for the reload bonus, and 50 completed VPP tournaments to unlock their external wallet. Any player that is caught colluding or chip dumping will forfeit their bonus and have their account banned - along with any other associated accounts.
***Due to overwhelming demand there will be a delay in processing VPP withdrawals. Our Game security team needs to review any potential abuse before clearing accounts to be removed from VPP transfer restrictions even if a player has met the 50 VPP tournament play-through requirement. This process is already underway, however we anticipate multi-week delays. We will notify players and our community when player transfer restrictions on mainnet are removed. Transfer restrictions will be removed in batches as accounts are cleared.