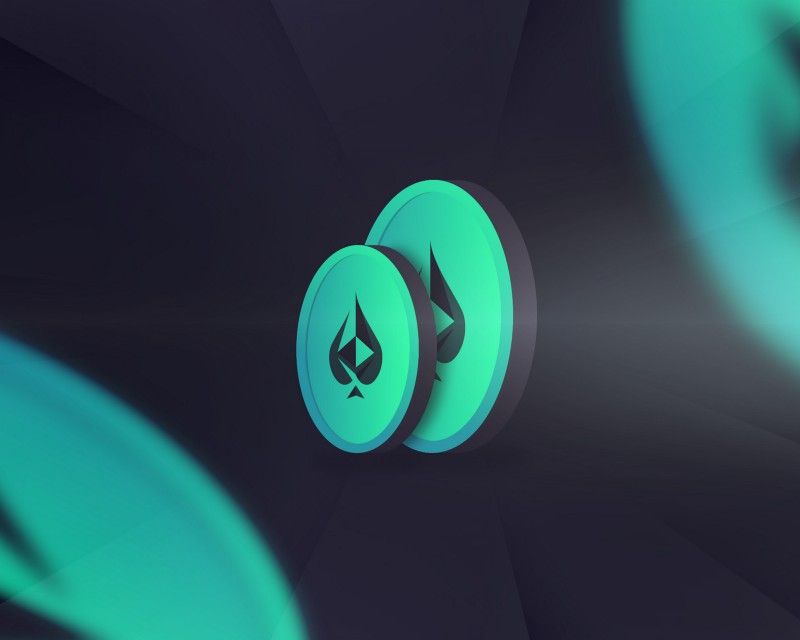 First off - we at Virtue Poker wanted to say thank you to all of our players and new community members for helping spark the greatest period of growth in Virtue Poker's history!
Social Growth
Since Friday July 23rd, Virtue Poker has experienced the fastest growth in our company's history:
Twitter: Virtue Poker has nearly doubled our Twitter following to 13,600 followers
Telegram: Our Telegram community has also doubled to over 10,000 members
Email List: Virtue Poker now has over 30,000 subscribers on our newsletter!
New Player Sign-Ups
Prior to the start of our new marketing promotion, Virtue Poker had approximately 5,000 registered player accounts. That figure has grown to over 10,000 registered player accounts with over 3,000 sign-ups coming in the last 24 hours!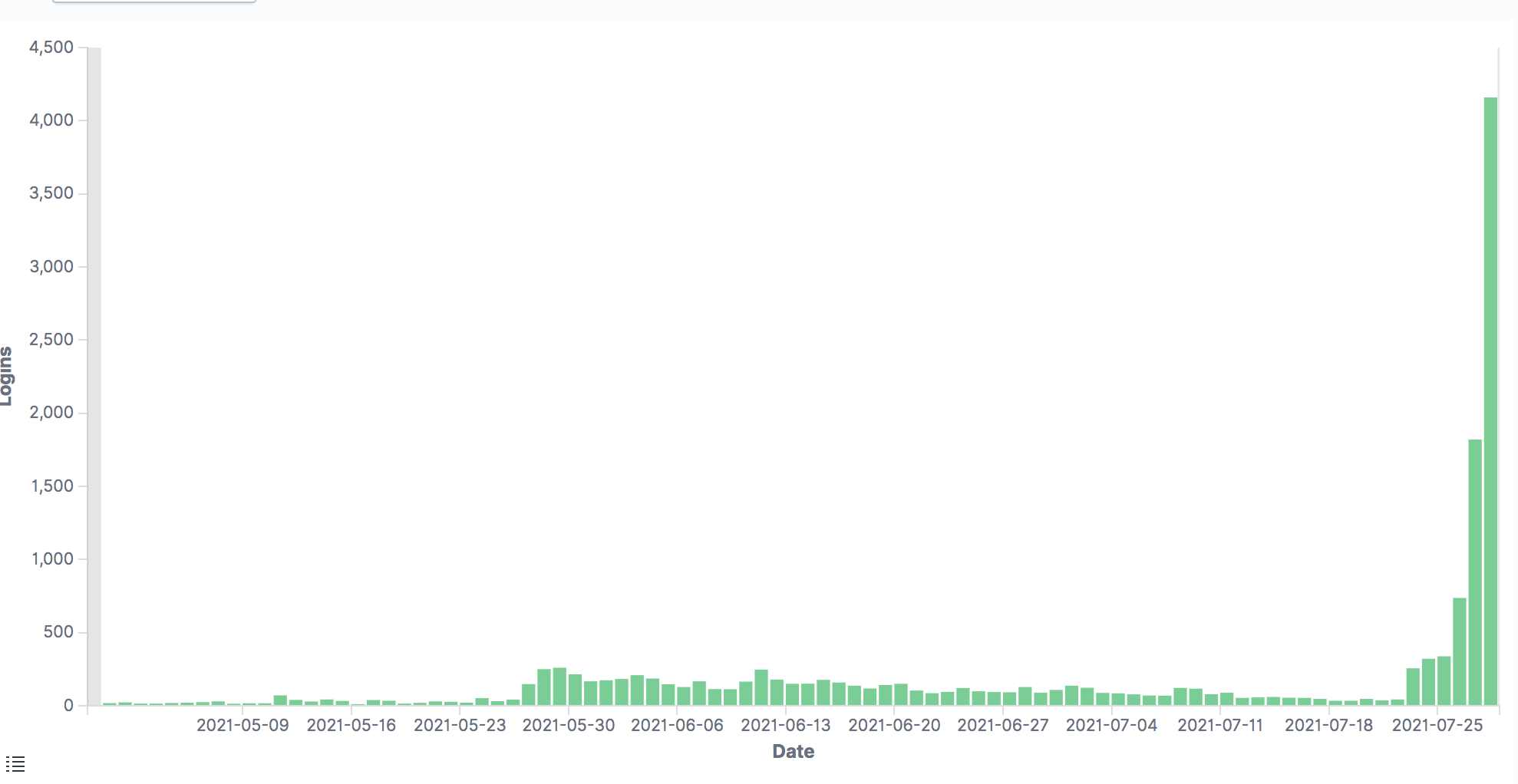 Active Players
Today, Virtue Poker had a record 672 unique active players playing at the same time - putting Virtue Poker on par with some of the top poker networks in the world!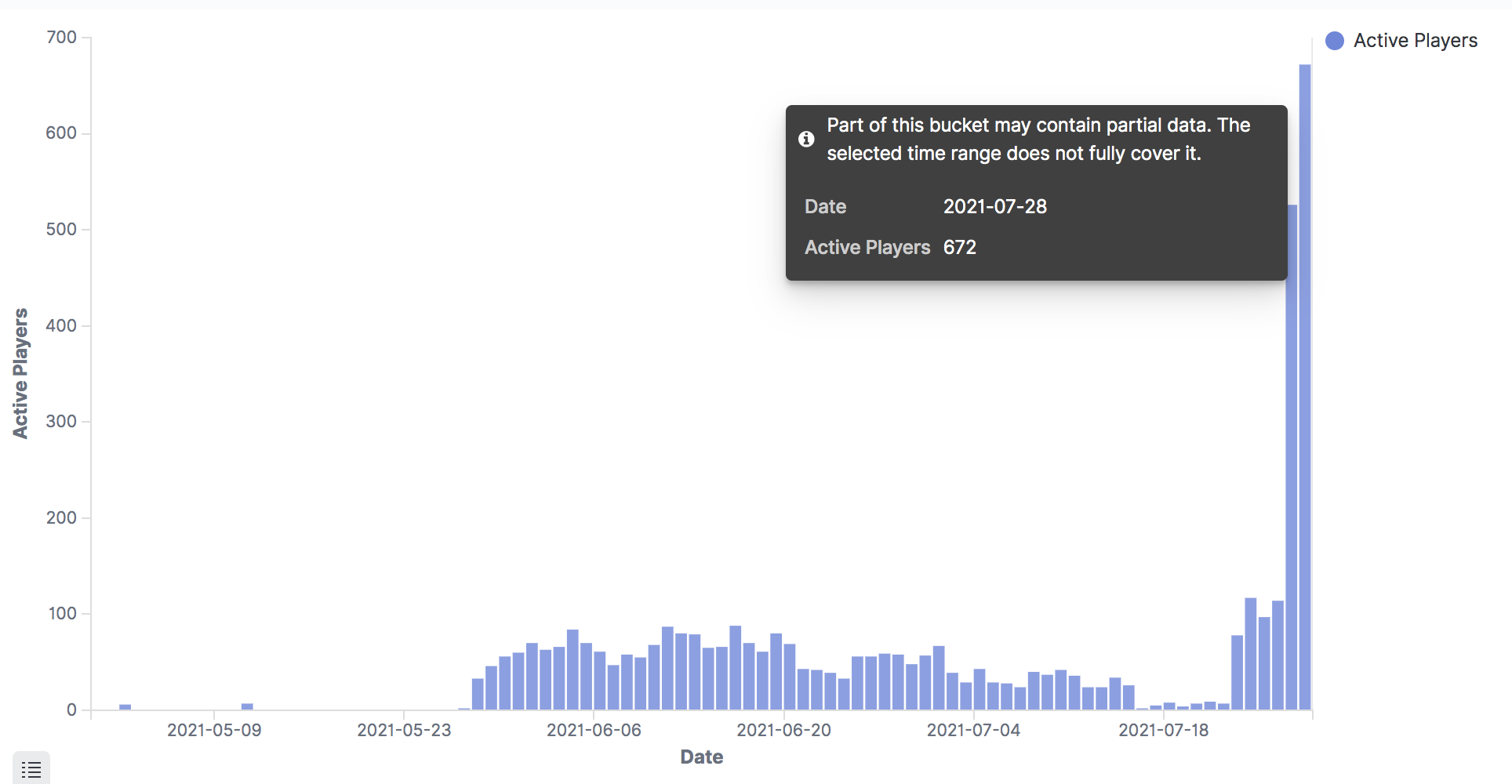 Hands Played
Virtue Poker has had over 65,000 hands played in the last 48 hours alone, making the last two days our highest volume playing days yet: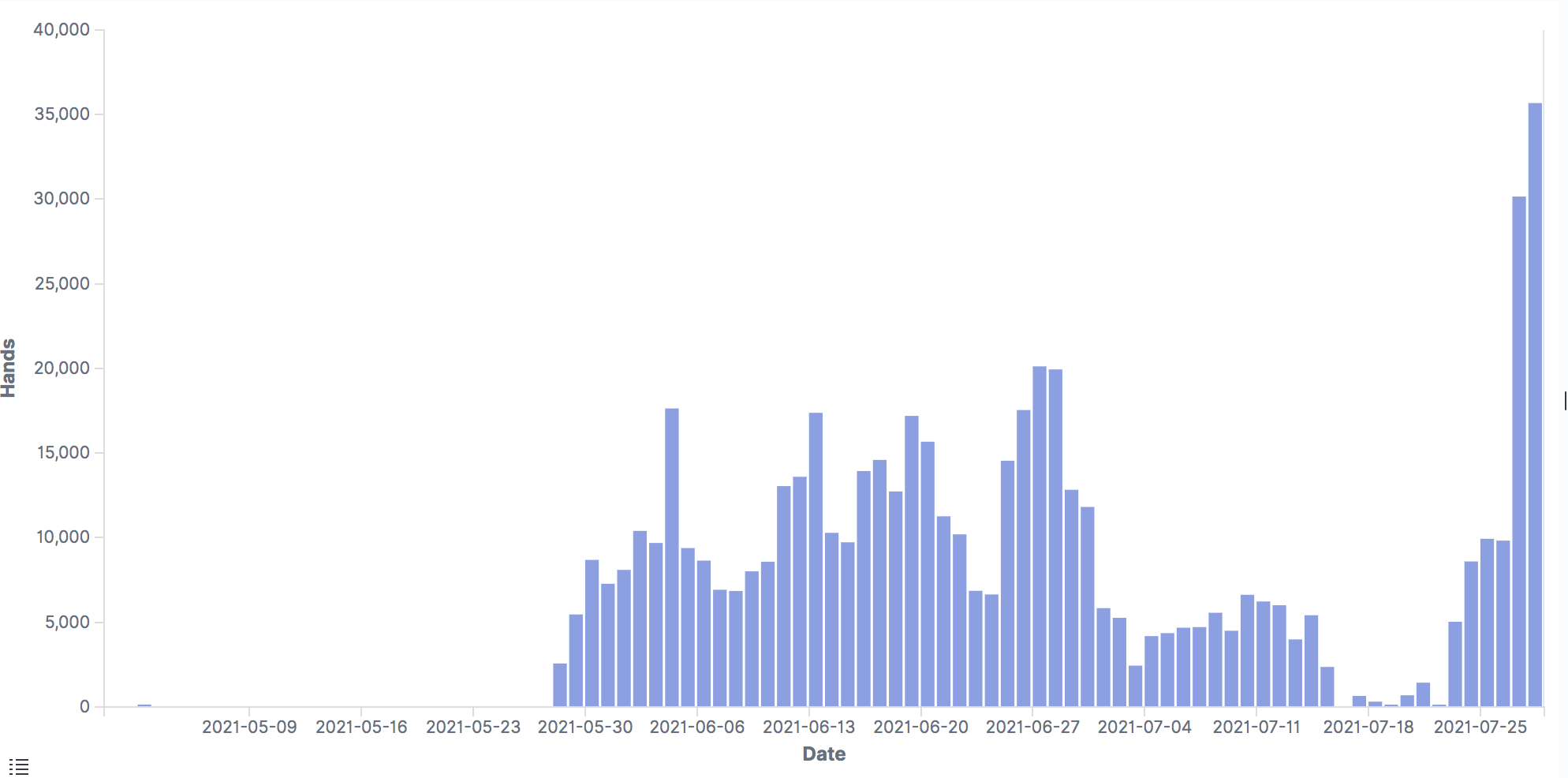 Revenue
And most importantly...Virtue Poker has generated 22,000 EUROs ($26,000 USD) of rake in the last 48 hours with over $15,000 USD of rake generated today alone! This level of revenue would put us track to generate nearly $5,000,000 on an annual basis!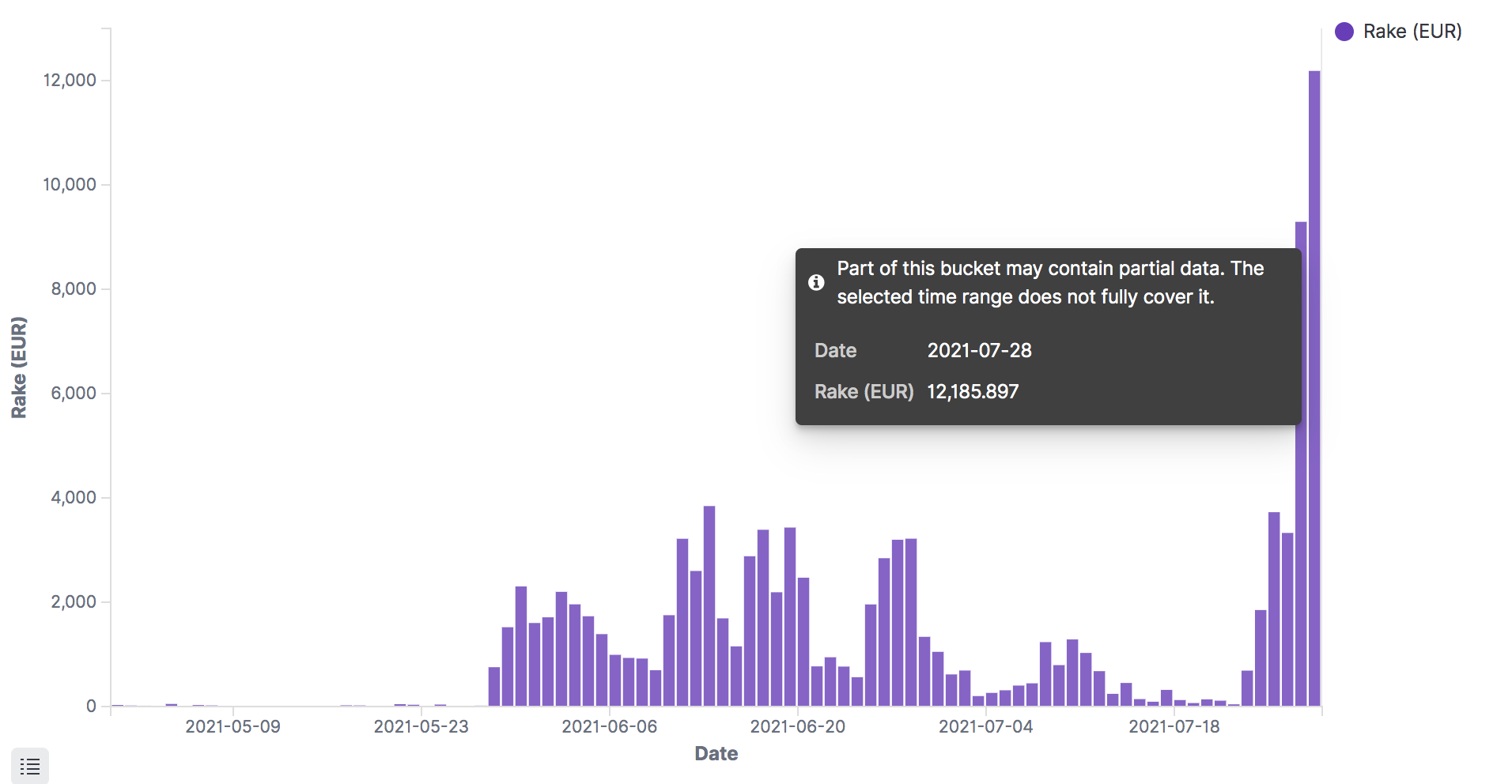 $VPP Price
Finally, the $VPP token has growth exponentially in tandem with our explosive player growth - with $VPP trading as high as over $0.70 over the weekend.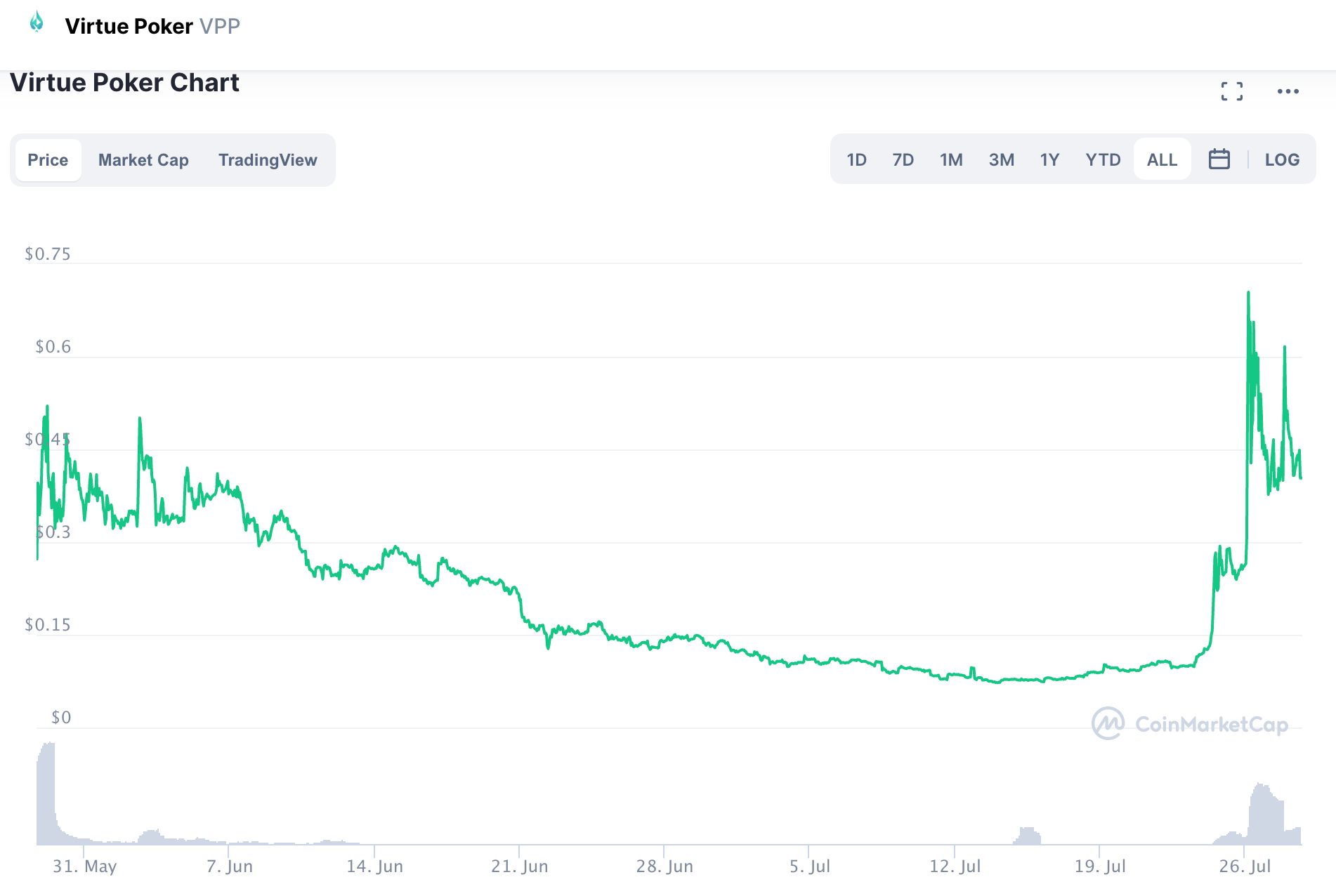 Virtue Poker is also happy to say we now have over 7,000 $VPP holders with more joining our community each day.
Special Guest(s) Announcement for Celebrity Event
We are also happy to say we have a few more special guests to announce for our Celebrity Event - with more details on dates and prizes to be announced.
We thank our entire community for helping support Virtue Poker's ambitious goal to become the go-to destination for blockchain based wagering. This is still just the beginning.
Regards,
Ryan Gittleson, CEO of Virtue Poker