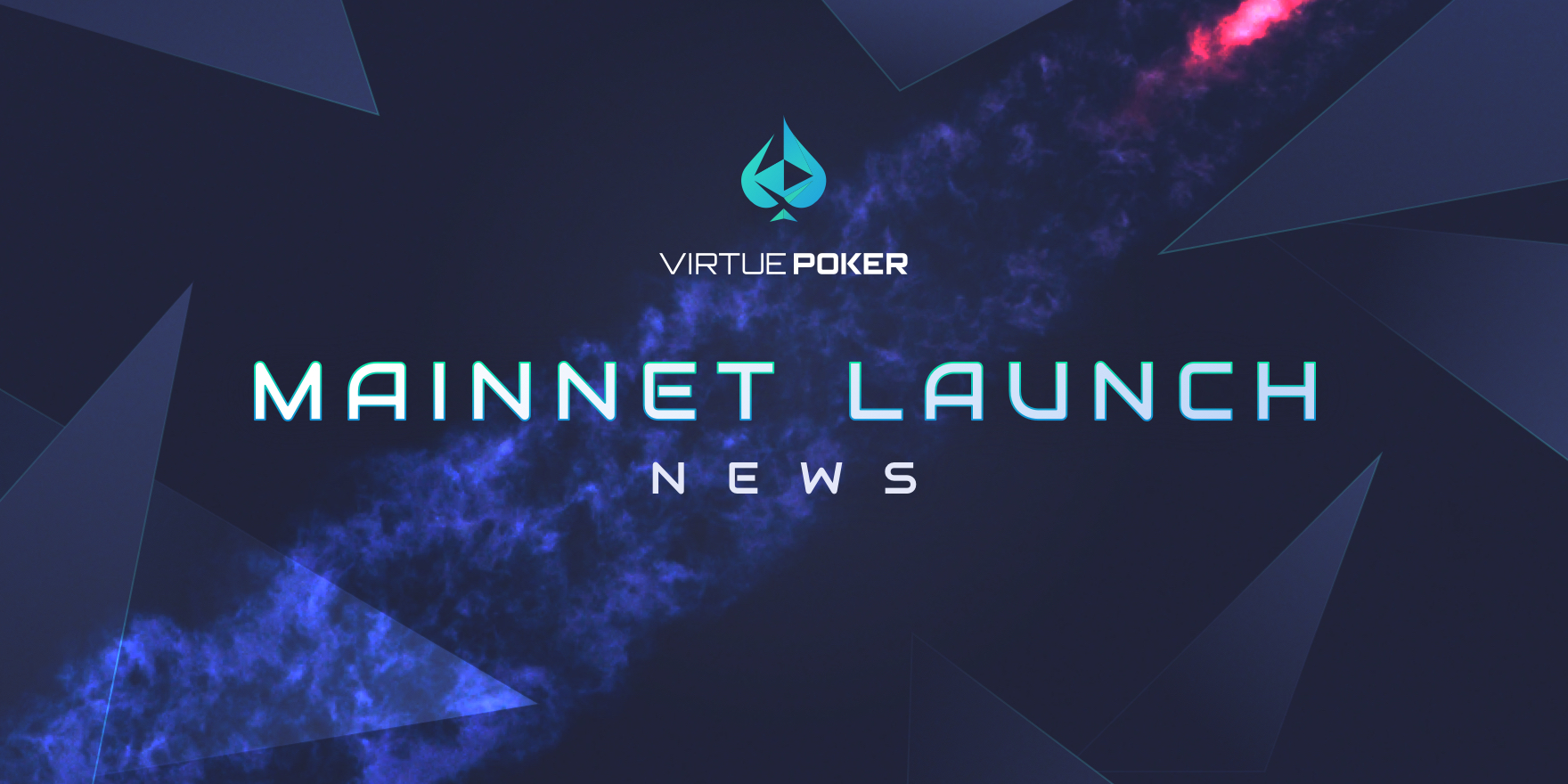 We are closing in on our Ethereum mainnet launch, and are now integrating components to make moving and managing money easier. Tuesday, October 27 (tomorrow), we will be conducting a one-day test of several new components that are key to the success of our launch.
The components we're testing are:
FunFair wallet integration. We have integrated the FunFair wallet directly into the Virtue Poker client. Using the FunFair wallet provides our players with a number of benefits, including:
- One-click creation of Ethereum addresses
- Direct connection to existing external wallets like MetaMask,
Argent and Trust Wallet
- Direct connection to select exchange wallets
- One-click export of transaction history for import into MetaMask,
MyEtherWallet and others
MoonPay integration testing. We have added MoonPay as an option for buying ETH. MoonPay allows players to buy ETH from within the Virtue Poker Cashier using credit or debit cards, Apple Pay, Google Pay, Samsung Pay or bank drafts. MoonPay supports 42 fiat currencies, including GBP (British pound sterling), EUR (Euro) and USD (US dollar).
Wallet recovery. Each player on Virtue Poker has a Virtue Poker wallet, which is on a private blockchain called a sidechain, and a Source of Funds wallet, which is a normal Ethereum wallet that the player has identified as the place they will send funds from. Because the Virtue Poker wallet is on our private sidechain, we are able to offer players help recovering accounts if the player has lost their recovery phrase. You must select the option during registration to allow Virtue Poker to assist in recovering your funds.
We will be running ETH-denominated Sit & Go tournaments only during the test. All player accounts have been seeded with a small amount of Rinkeby (test) ETH. If you would like to participate in this short test and see the new features, just log in and play anytime on Tuesday, October 27. Everyone who plays at least 1 Sit & Go tournament on Tuesday will be entered into a drawing for 1 ETH.
DO NOT UNDER ANY CIRCUMSTANCES TRANSFER REAL ETH TO VIRTUE POKER DURING THIS TEST, AND DO NOT PURCHASE REAL ETH IN THE CASHIER. IF YOU DO, IT WILL BE PERMANENTLY, IRRETRIEVABLY LOST!
Assuming all goes well with this and a few other tests we will be conducting shortly, we expect to have an announcement about real-money play before the end of this week, so stay tuned!