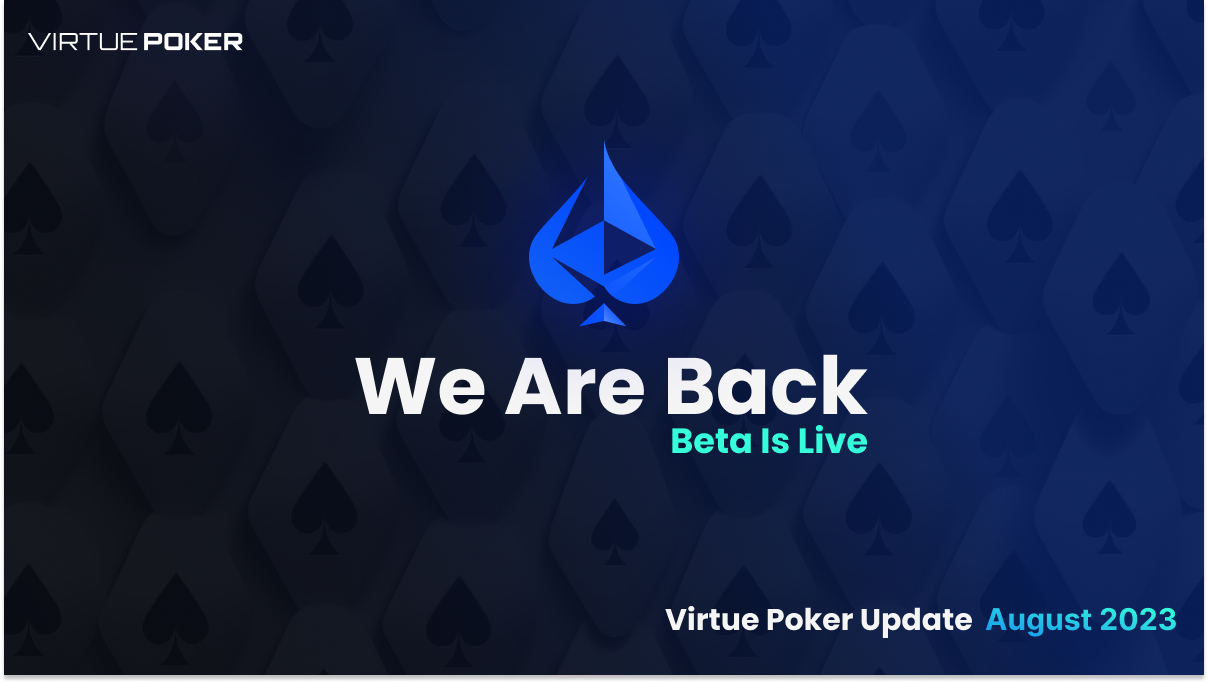 Introduction
My name is Ryan Gittleson, and I'm the CEO and founder of Virtue Poker. I wanted to write this update from a more personal perspective, and I hope that by the end of this post, readers will gain a better understanding of where we came from, what mistakes were made, and understand the new direction we will be taking going forward.
Virtue Poker has been my life for the past 7 years, and I have always worked towards trying to build a place to bring together the poker community. I wish I could take back many mistakes that I made over the course of the years, but my goal remains the same: to build the world's largest online poker community.  
I'd like to start by apologizing for the long absence since our last update to our community. Over the past 14 months, Virtue Poker has been in the midst of a rebuild, and a reevaluation of its business model(s) and strategy, in working towards creating a successful online poker community.
Unlike in years past, where we've updated the community around strategy and product direction, this past year has been different. Back in June 2022, I recognized that, especially with our remaining funding/runway, a simple truth: if we continued on the current trajectory -  the company would not survive the year.
I had to make a decision between one of the following two actions:
Hope that our current real-money / play-to-earn product would have a dramatic turnaround and start generating increased revenue before the end of 2022
Pivot the company in a new direction
Given the slowly degrading market conditions last summer, I did not think there was a strong chance that the first option would come to fruition, so I made the choice to take the company in a new direction.
Before I get into the new direction of Virtue Poker, I wanted to provide a brief history of the company.
—----------
History of Virtue Poker
January 2016 - August 2017  Incubation Within Consensys
Virtue Poker was one of the first projects within Consensys, conceived before Ethereum was even launched back in May 2015 by Rick Dudley and Joe Lubin. I joined Consensys in October and 2015 and took over the "ETHPoker" project at the beginning of 2016. We spent our first years working within Consensys to build a prototype and business plan to take the concept to market.
August 2017 - May 2018: White Paper Released, Pro Poker Players Signed, Token Sale Completed, Alpha Launched  
In August 2017, the first white paper of Virtue Poker was released, and immediately received positive feedback including from poker pro, Dan Colman who reached out to work with our team.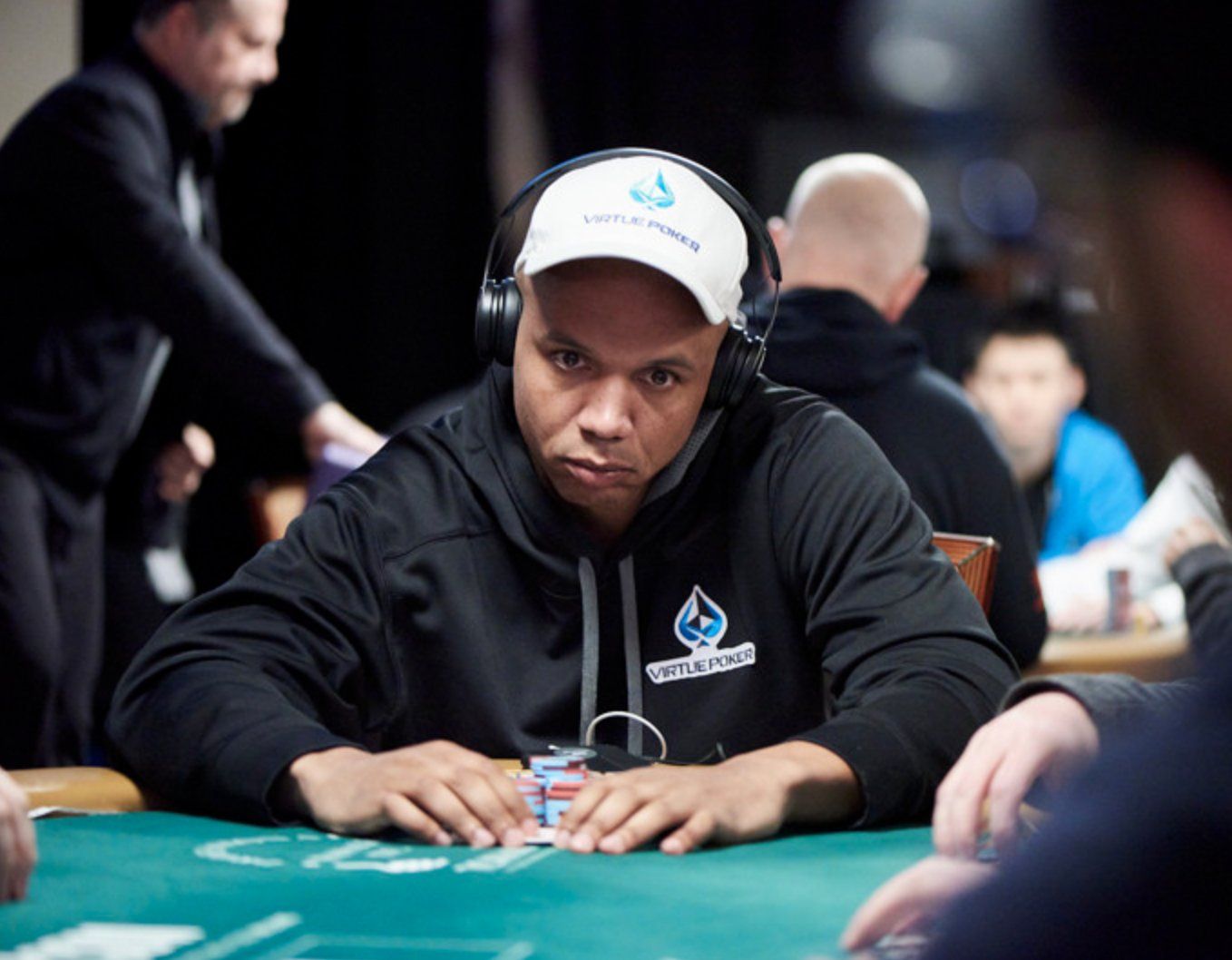 Over the next few months, Virtue Poker was able to sign Dan Colman, Brian Rast, and 10-time WSOP bracelet winner Phil Ivey as partners for the company.
Between April 25th 2018 and May 9th 2018, Virtue Poker was able to sell out the Phase 1 token sale of 100,000,000 VPP for $12.5 million. The company immediately launched it's Alpha for all participants of the token sale.  
June 2018 - December 2020 Product Build out, Gaming License Application
In the immediate aftermath of our Phase 1 token sale, ETH plummeted from $800 to under $200 in less than 120 days. This immediately reduced Virtue's runway by 75%.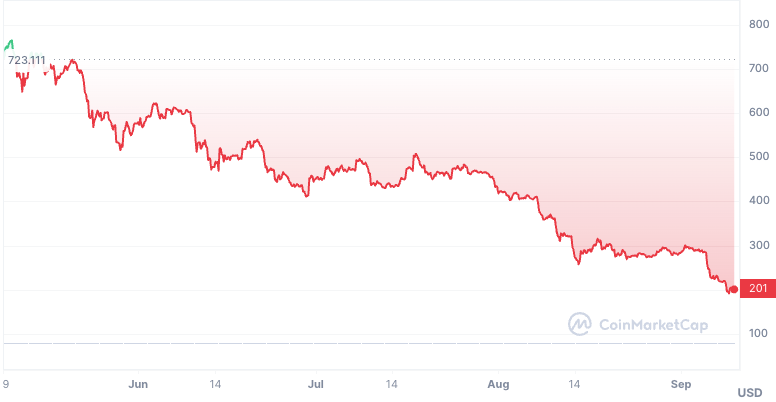 ETH2 (sharding, POS, etc) was also delayed multiple years. Conducting transactions on-chain wasn't feasible, and "L2's" didn't exist yet, making our design with on-chain buy-in, escrow, and payout untenable.
Our team made the decision to build out on a private blockchain network, that's bridged to mainnet Ethereum. And we began the process of working with the Malta Gaming Authority to become the first licensed blockchain based poker platform to legitimize blockchain based online gaming. During the course of our application, Covid broke out in March of 2020, including in the MGA's offices delaying our application by over 6 months.
Towards the end of 2020, Virtue had less than 3 months of funding left, as we were waiting for the license to be approved. Given this short runway, we made the decision to launch a private beta in November of 2020.
January 2021 - May 2021: ETHDenver Tournament, Coinlist Pitch, MGA Gaming License, SAFE Funding, IDO and Product Launch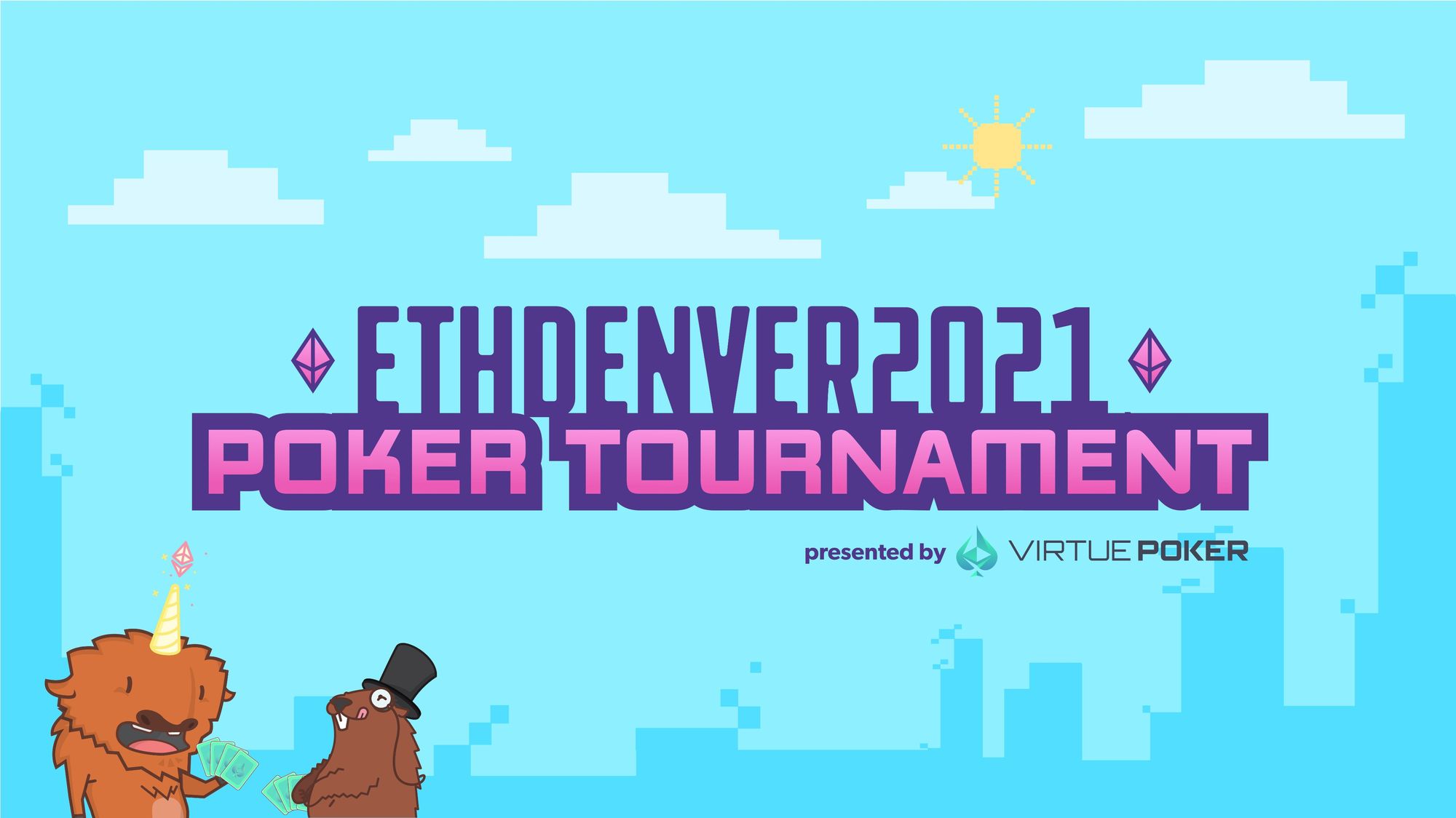 Shortly after our private beta launch, we were approached by ETHDenver in January 2021 to host their annual poker tournament, which we ran in February.
A member from Coinlist saw our tournament, and contacted us to join the Coinlist Seed pitch.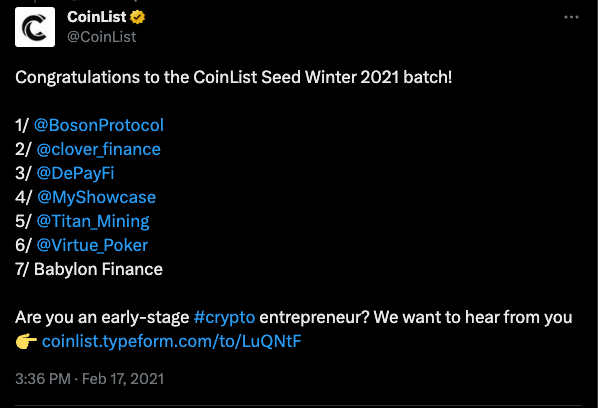 After presenting Virtue poker, we were contacted by numerous interested investors. And during this period, Virtue finally received our gaming license in March 2021.
Over the ensuing months, Virtue completed a $5 million funding round via a SAFE (Simple Agreement for Future Equity). After completing our investment round, Virtue Poker conducted an IDO in partnership with SuperStarter as a mechanism to gain awareness for the project, in addition as a driver for acquiring more players to help seed the public launch of the platform.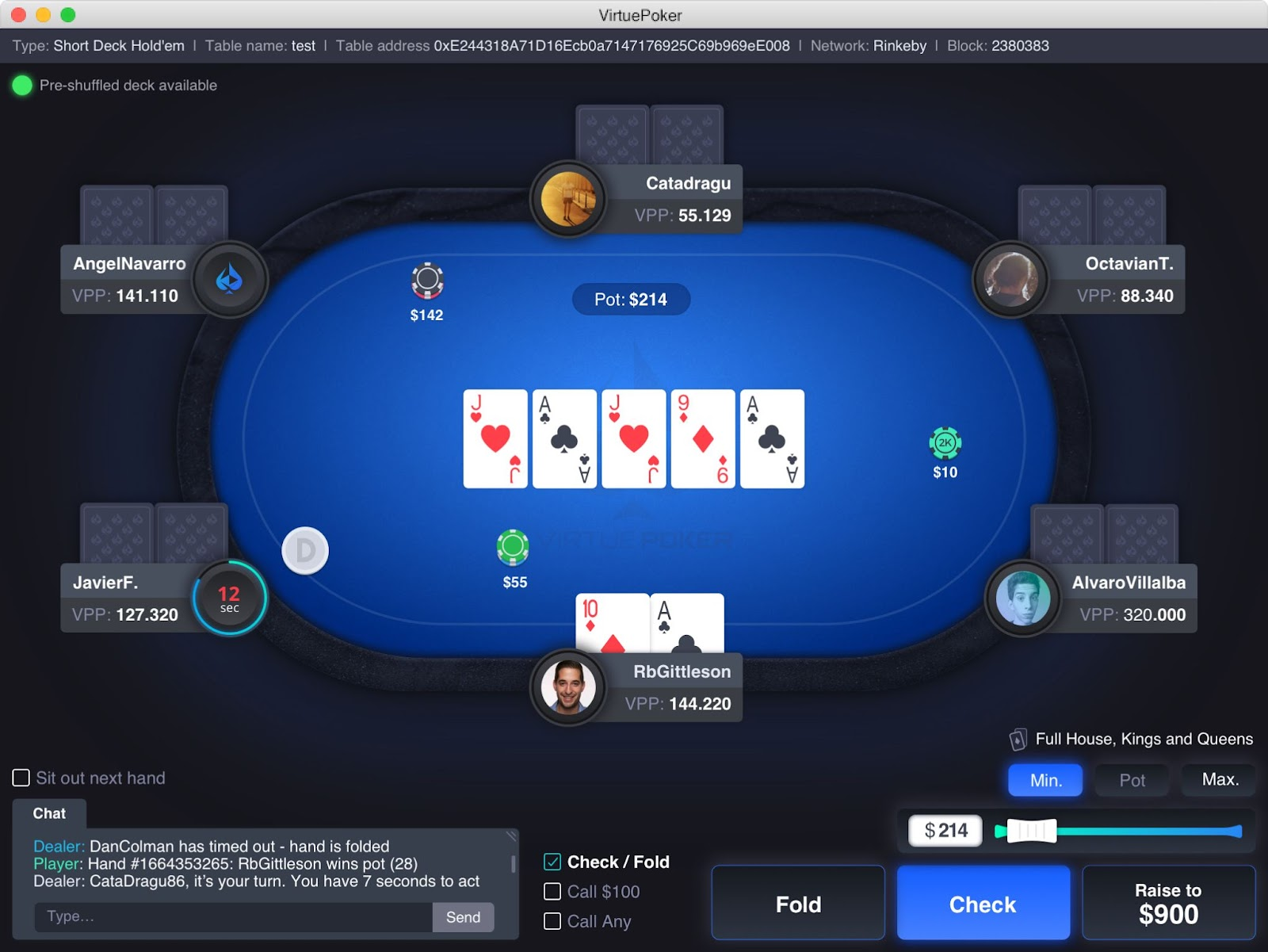 And finally in May 2021, over 3 years after our initial token sale in 2018, and after nearing the brink of collapse in the midst of the 2020 Covid pandemic, Virtue Poker launched as the first licensed blockchain-based poker platform in the world. In addition, we unlocked our VPP token and allowed it to be used in the platform and traded on exchanges.
June 2021 - August 2021: Real-Money Launch Promotion Failures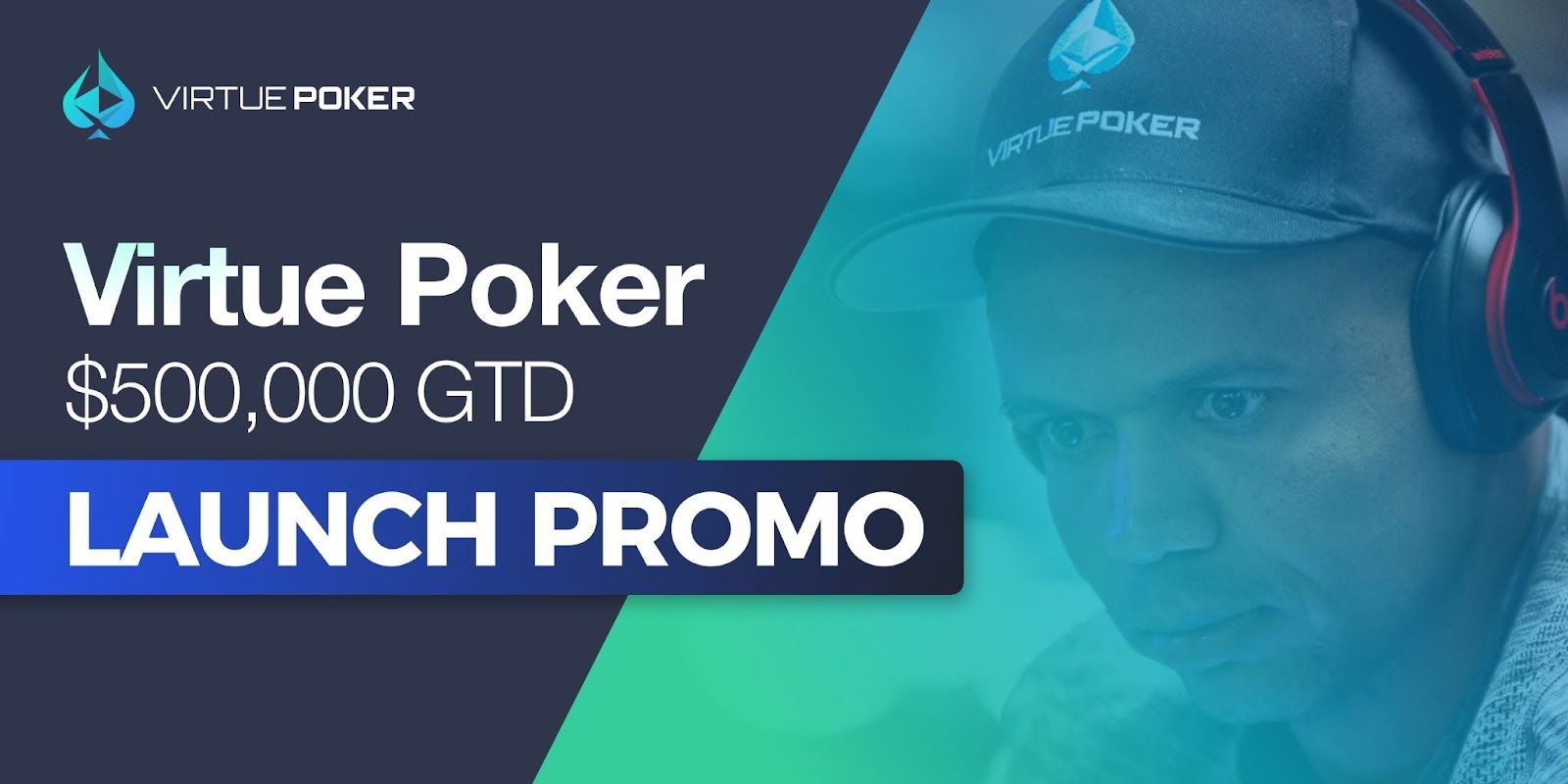 Virtue Poker launched several promotions over the summer of 2021. The company spent over $500,000 in the first two months in added prize money to grow deposits and gameplay on the platform.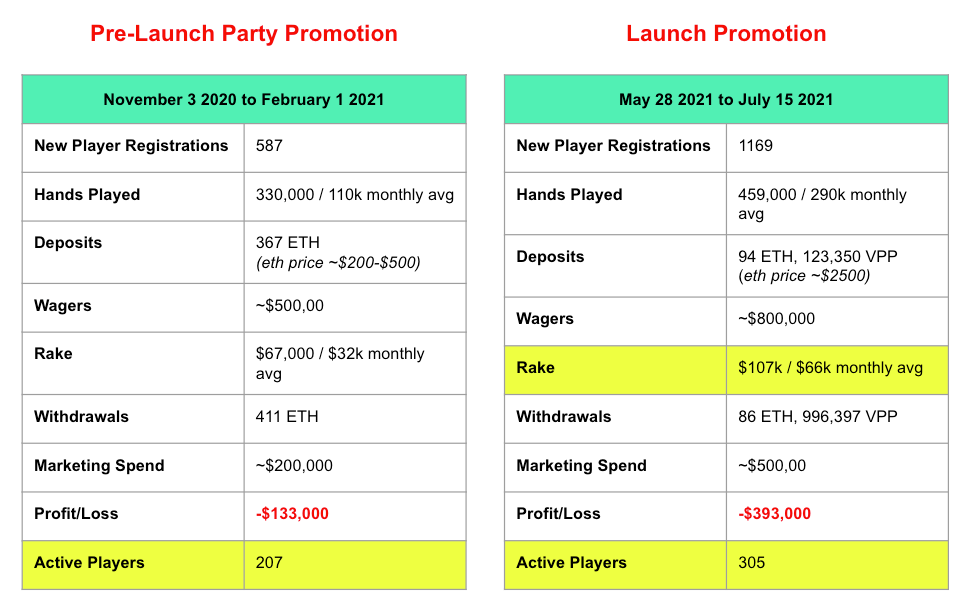 However, the platform generated less than ~$60,000/month in revenue despite the efforts of both the IDO, announcements by Virtue's team pro's,  and the large monetary value of these promotions. A grand total of ~ 300 players deposited over the course of the first 90 days of the platform's launch. It became immediately clear that Virtue needed to think of new ways to attract more players to the platform.
August 2021 - October 2021: Move to add P2E Network, Celebrity Event
In August of 2021, during the initial boom of "play-to-earn", Virtue created a P2E-type model, via our "Golden Ticket" promotion - in tandem with organizing a Celebrity Poker Tournament where players could compete to earn a Golden Ticket to play along celebrities.
In addition, Virtue gave all users who signed up free VPP for this promotion. The promotion was a "hit" in that the user base of Virtue Poker went from <1000 players to over 10,000 players over the course of a two-week period in August.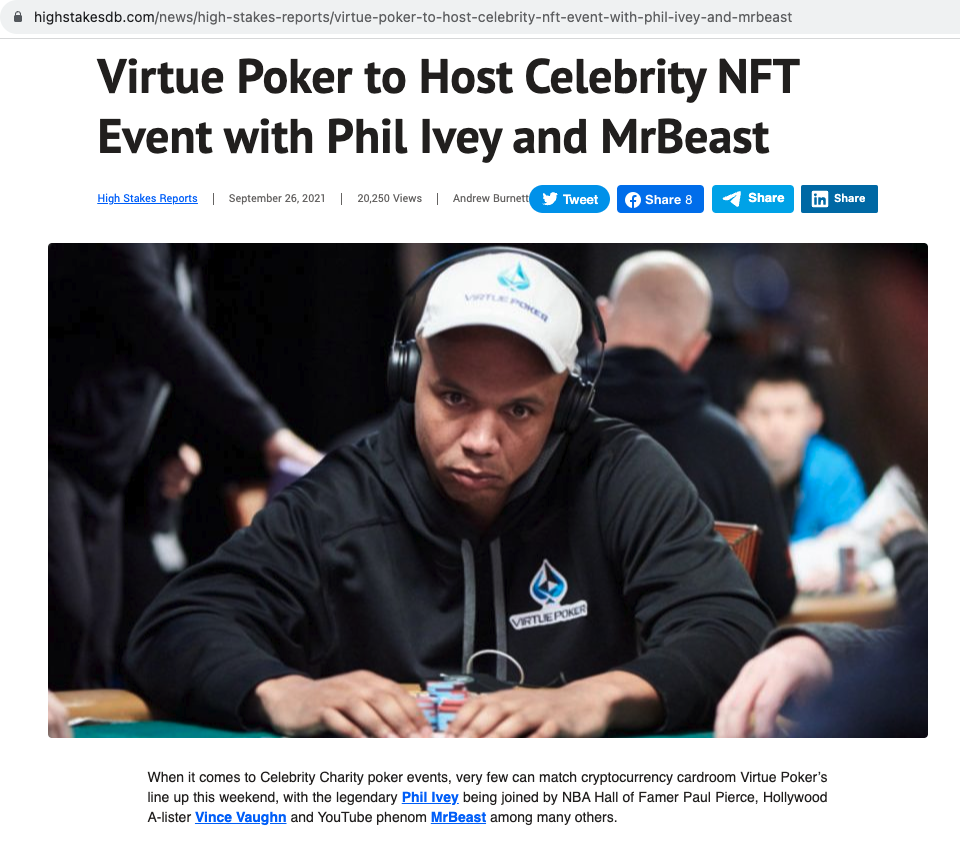 Interest in Virtue Poker grew dramatically as more media outlets and Twitter personalities covered Virtue Poker's upcoming celebrity event. And originally the celebrity event included: CZ (Binance), Justin Sun (Tron), Sandeep Nailwal (Polygon), Joe Lubin (Ethereum/Consensys), Vince Vaugh (actor), Paul Pierce (NBA HOF), Phil Ivey (Poker HOF), and Mr Beast (world's largest Youtuber).  In addition, we brought on former WSOP ESPN announcers Lon McEachern and Norman Chad to announce the event. Unfortunately, our Celebrity event was in no short terms, an absolute disaster. We partnered with a reputable company whose clientele included PokerStars, to run the stream. During the launch of the event, despite months of testing, the streaming software broke as the event began, and the internet connection at Phil Ivey's house went down for 15 minutes.
Despite the failure of the Celebrity Event, the initial "success" of the Golden Ticket Promotion drove the company to build out a full P2E product and integrate it with the real-money experience on that application.

December 2021 - July 2022: Improvements to P2E System, Move to Build/Launch NFT Avatars, Build MTTs

In December 2021, we launched our global network that combined a P2E network with real-money players. Unfortunately, our poker platform was still not very feature-complete: it was desktop only, did not have multi-table tournaments and had limited features compared with traditional web2 poker platforms. Our initial launch promotion was a massive failure, costing the company over $250,000 in December alone, without significant growth in the user base, and generating negligible revenue. The previous players from the Golden Ticket promotion abandoned the platform due to the increased difficulty to earn prizes.
The decision was then made to work to focus on improving the poker platform and improving the play-to-earn experience. This included: streamlined onboarding, MTTs, launching NFT avatars as part of the P2E model, and focusing on marketing automation of promotion payouts and KYC verification (which were our largest customer support complaints). During this time period, Virtue continued to run marketing campaigns.
By June 1st 2022, our team's progress on these key areas of focus were already months behind, and the overall market conditions had deteriorated with both our VPP token, ETH, and the overall NFT market crashing. Our runway had become limited based on our current burn rate of the team, software platforms, and marketing expenses. And due to the nature of our software architecture - most of the codebase could not be easily updated or reused if we chose to simply just rebuild the platform from the ground up. Timelines to complete our key 2022 objectives stretched beyond our remaining runway.
With this information - I made the decision to dramatically downsize the company, halt marketing promotions, and drop the poker software and rebuild the entire company from scratch. This reduced our monthly operating expenses by 80%, and gave us time to plan a new direction for the company.
And most importantly, this allowed the company to survive.
—-----
Mistakes made, lessons learned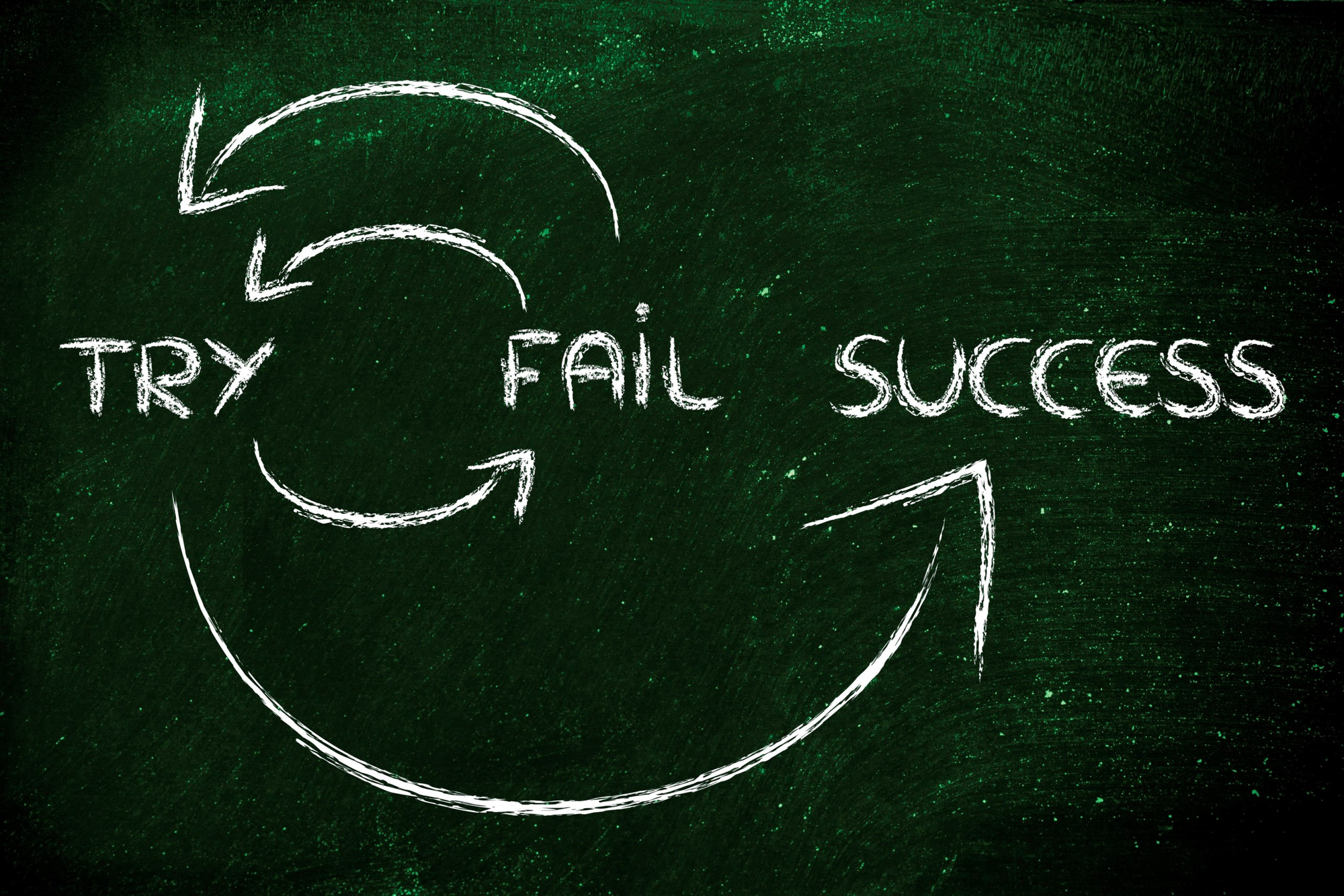 Over the course of Virtue Poker several mistakes were made:
Poor Software Foundation
The foundation of our software was based on creating a P2P gameplay experience, utilizing blockchain technology for payments and escrow. This created an extremely complex software architecture that made simple tasks take months instead of weeks to complete.
Poor UX and Limited Features
Virtue Poker was a desktop only application that required a long sign-up process and required users to own cryptocurrency to deposit and compete. In addition, due to our poor software foundation, the platform never had MTTs, a mobile experience, a hand replayer, or numerous other features poker players would come to expect from modern poker software. In addition, the P2P nature of our gameplay and shuffling led to lag, dropped/canceled hands, and a several second delay in between hands. The overall user experience was significantly behind traditional web2 poker platforms.
Promotion-Driven User base
The user base of Virtue Poker was driven primarily by overlays and bonuses the platform provided. Greater than 95% of all users won money on the platform. On traditional web2 poker platforms, less than 10% of players generally win money by playing online. On Virtue, real-money and play-to-earn users only came to compete to capture the bonuses for each promotion. This made our ability to grow revenue dependent entirely on our ability to spend money on marketing promotions. And moreover, this was generally an unsustainable business model.
Lack of Product-Market Fit
Virtue Poker never found product market fit. The original application had too many shortcomings to truly compete against Web2 market incumbents. And the value propositions of: (1) p2p shuffling and (2) blockchain based secure payments were not enough to attract new users to the platform. And players had a poor experience when they came to play. Real-money gaming is a very saturated market with many multi-billion dollar companies to compete with, while P2E is a difficult economic model to create profitability.
Limited Market Size
Virtue Poker spent years acquiring a gaming license to legitimize blockchain based poker. However, under the gaming license it needed to exclude key markets of players, namely: USA, UK, France, Italy, and Spain. The majority of our Alpha users (when the application was still free to play) came from these markets and it was difficult to create a strong business with limited market access. In addition, real-money players needed to both: (1) have a self custody crypto wallet and (2) own cryptocurrency. These factors created an extremely limited serviceable addressable market (SAM) for Virtue Poker. The company attempted to expand its market by launching a P2E model within the USA to start, but unfortunately it did not end up bolstering real-money play.
Key Lessons
In moving forward we wanted to make sure our new platform had:
A strong software foundation: Create an open web-platform that would allow us to rapidly iterate and improve the platform. Allows for new features to be built in weeks not months.
An Easy-to-Use interface and was more feature complete: Single click table creation, sign-up and login. A platform with MTTs, and standard features on web2 poker platforms
A business model that attracts customers, not bonus hunters: Create a business where scalability isn't dependent upon paying players to play
A product that is unique, and that can find product-market fit: Target a growing niche market within the poker market where we can avoid competing against stronger incumbents
Is globally accessible: create a platform that is accessible anywhere in the world, not just regulated markets.
Updated Global Poker Market Analysis
Significant research was made before making a decision for the new direction of Virtue. The market could be broken down into the following categories:
Regulated Real-Money Poker: These are companies that have gaming licenses, only operate in regulated markets and conduct KYC/AML checks on players. Incumbents: PokerStars, GGPoker etc
Unregulated Real-Money Poker: These are companies without gaming licenses that operate globally and especially cater to markets where regulated real-money companies don't operate (e.g. USA). Incumbents: Bovada, America's Cardroom etc
P2E/Metaverse Poker: These are companies that allow users to purchase NFTs and play-to-earn prizes. Incumbents: Decentral Games, PokerGo Play
Social Poker: These are companies that may let users buy chips, but don't provide cashouts. Players compete for fun. Incumbents: Zynga Poker, Replay Poker etc
Club Poker: These are mobile applications that allow players to create their own private tables and clubs and invite people to join and play. These applications mostly are used by clubs to create real-money experiences within clubs. Incumbents: ClubGG, PokerBros, PPPoker etc
Poker-with-Friends: This type of poker is used by friends to casually play home games online, and more recently by communities/companies (especially NFT communities) to engage socially with their members. Incumbents: PokerNow, ClubsPoker
When taking a step back to evaluate the market opportunities across the global poker industry it became clear that competing with regulated and unregulated real-money poker sites would be too costly with our limited funding. Social poker is an extremely saturated market and wouldn't be a strong fit for a web3 native product, while P2E poker economies have proven difficult to sustain.
And more importantly, after digging further into the Club Poker/Poker with Friends category - it became clear that not only were these both faster growing markets, but communities within the web3 space were gravitating towards playing poker frequently as a means to engage with members. Discord chats and telegram groups were limited means to provide entertainment and engagement, especially with dipping NFT prices. These market trends also aligned with the original vision of Virtue Poker: to build a decentralized poker network where any individual or community can create their own private poker tables and clubs and build their own poker experience.
Lastly, there was an opportunity to take the best parts from the Club Poker market (the ability to create private clubs with a network of referral agents), the Poker withFriends market (web-application that allows user to simply share a web URL to join a table, tournament or club), and the web3 industry (one-click sign-up/login using wallets, and token-gating) to create a new global poker platform.
Virtue's New Direction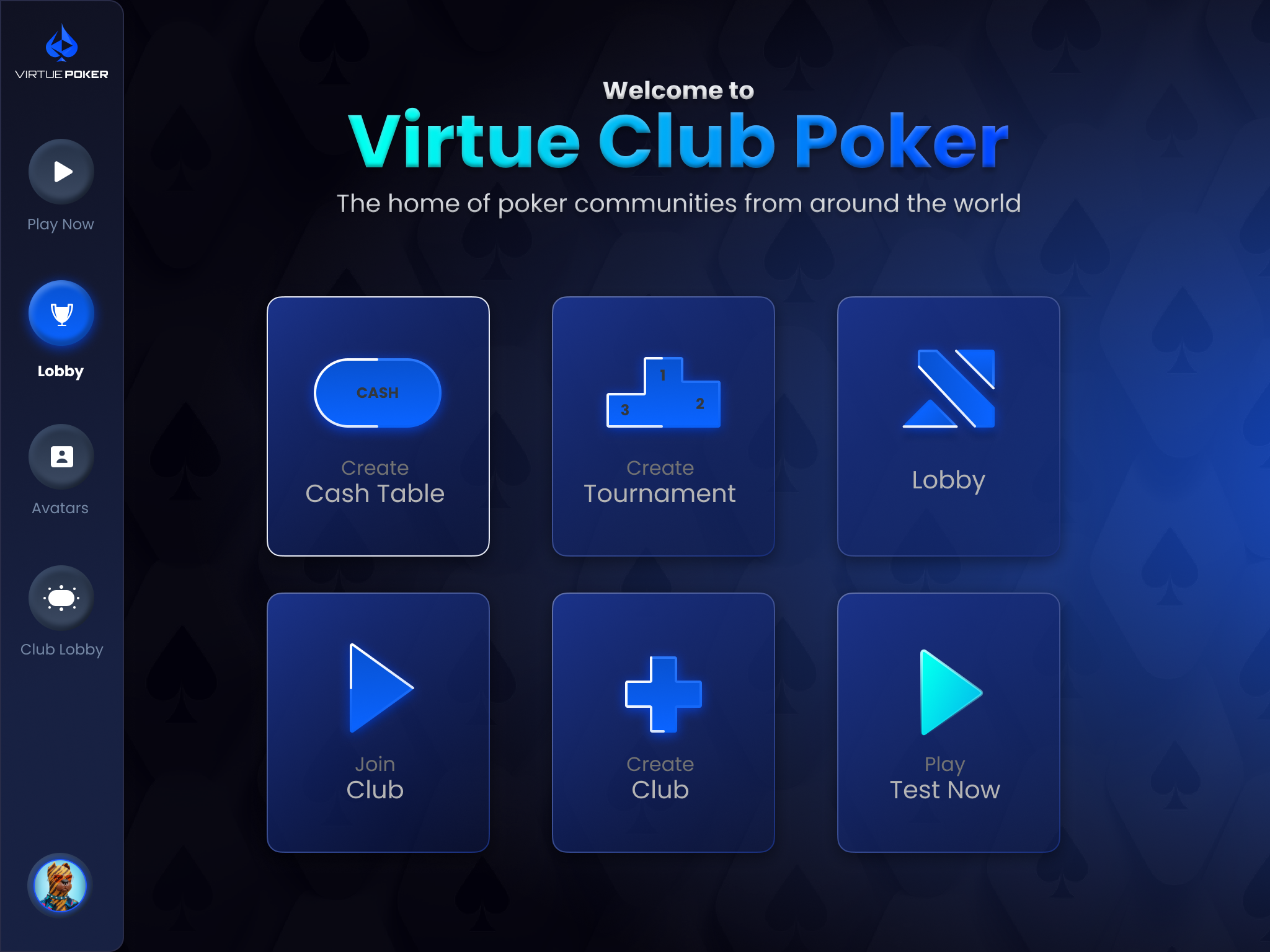 Our new platform is an open web-based poker platform that allows anyone in the world to create their own poker game, tournament or club in 60 seconds or less and invite their friends or community members to join by simply sharing a link.
Our Mission
Our mission is to create a shared global poker platform where players and communities from all around the world can come to create their own playing experience.
Our Vision
Our goal is to foster the world's largest online poker community (create chess.com for poker), where millions of players from around the world come to compete in the game they love.
Features: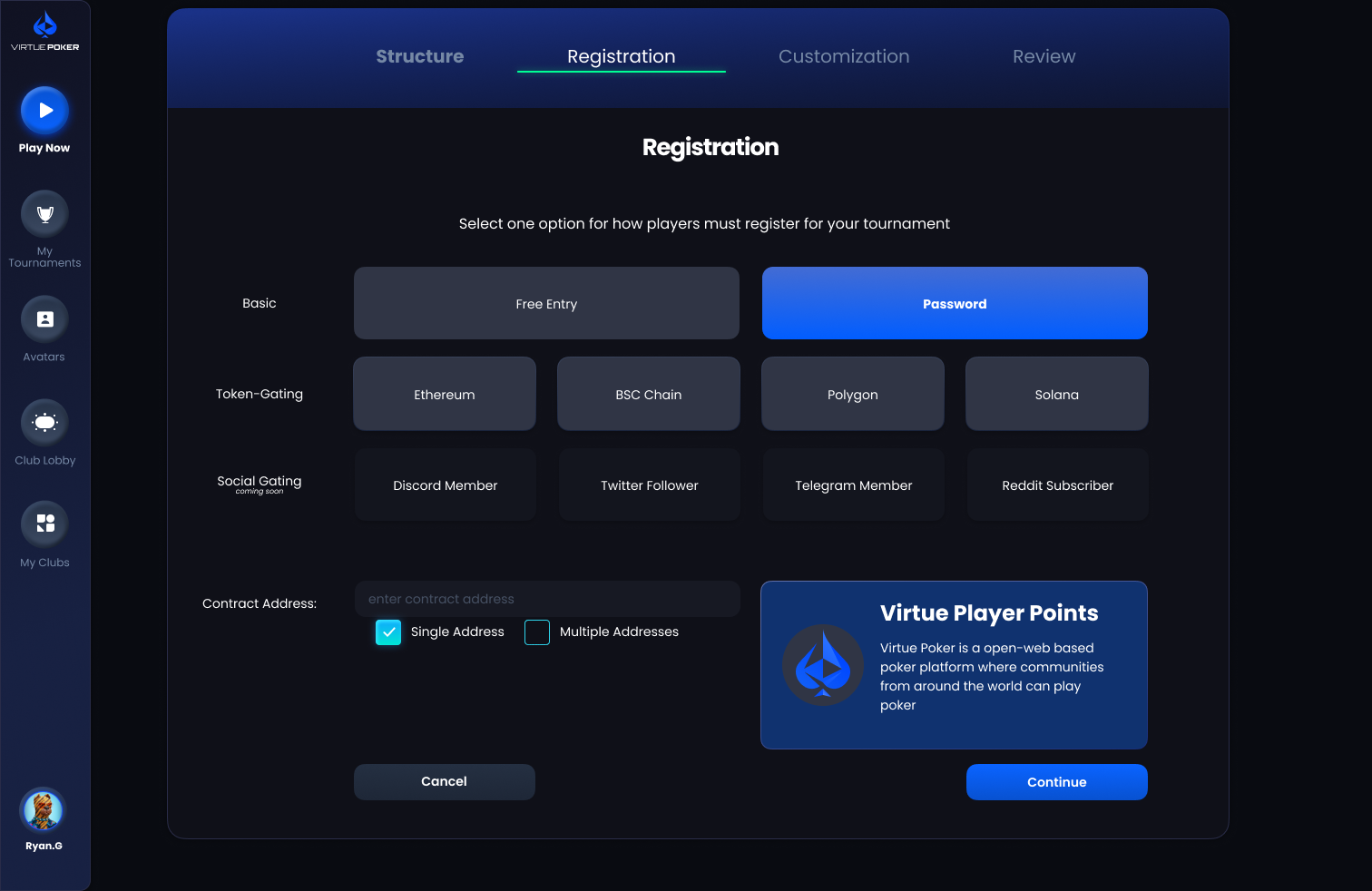 Accessible on all devices: Web application (mobile compatible), responsive web-design
One-step Account Creation: Users can create an account using their wallet (or email) and add multiple wallets to their account.
No account required: create a private cash table with a single click with no sign-up necessary
Add multiple wallet addresses: A wallet can be associated with an account by signing a single message (no need to sign each time a user needs to verify they own an NFT or token)
Token-gated Clubs/Tournaments, multi-chain compatible: Our platform allows you to create token-gated clubs and tournaments via a web app. And works for any token or NFT across: Ethereum, BSC Chain, Polygon, and Solana (Base, Optimism, and Arbitrum will be added soon)
Own Your Club or Tournament Webpage: Hosts can customize their tournament page/club page, and share their link with their friends/communities. New members can register and directly join.
Use Your NFT as your Avatar: our application reads all connected wallets and allows users to represent their community using any NFT as their avatar
Form Unions Between Communities: both our tournament and club software allows for multiple contract addresses to be used (you can create a crossover event with multiple NFT communities) or create unions of clubs from multiple communities. Or if your community has more than 1 NFT, a club can specify multiple contract addresses to join, and then select a single contract address to token-gate a VIP event.
Scalable MTTs: Tournament software can run tournaments with >1000 players
Build Your Own Poker Lobby: Clubs can build their own private poker lobby of cash tables and tournaments or publish them to a shared public lobby
Upcoming Features:
Chip economy for Clubs: Allow club members to request chips and maintain a balance, club administrators to approve/edit/reject chips, set chip buyins and payouts for games
Hand Replayer: Complete a hand replayer that allows players to review hands, share with their friends, or build a repository of their favorite hands or bad beats.
Design UI/UX Improvements: Complete a brand refresh that includes optimizing the UI/UX and color scheme of the application
Profile/Reputation Score: Allow players/clubs to build a profile and build a reputation score based on trustworthiness
Social-gating: Allow hosts to social-gate their tournaments or clubs by requiring a user to be a follower on Twitter, member of a sub-reddit, Discord member, or YouTube subscriber.
Streaming: Allow tables and tournaments to be live streamed on a 15 minute delay with cards face up for viewers.
Native Wallet: Allows non-web3 users who sign up using an email/password (SSO with Twitter/Google soon) to have a native wallet in the application and purchase an NFT to join token-gated communities.
What makes us different

Simple to Set-Up, Easy to share
Create a link for a poker game, tournament or club in 60 seconds and easily share your link with other players. Players are taken directly to your page where they can register without having to download any desktop or mobile applications.
A Fully Customizable Poker Experience
Game Structures: Cash tables, multi-table tournaments
Games Formats: No Limit Hold'em, Pot Limit Omaha, Short Deck
Registration Requirements: free entry, password protection, or token-gated access (NFT/Tokens ownership required across Ethereum, BSC Chain, Polygon, Solana)
Name and Artwork: Create your own name for your table, tournament or club. Upload your own artwork, and own your custom URL.
Create open access or a private network
A club owner or tournament creator can either publish their club/game to a shared public lobby to gain new members or players, or can choose to make their club/game private by default.
Advanced Administrator Tools
Approve/Ban new players or members
Add administrators for your poker club
Access game ledgers, hand histories, or game histories across your clubs and games
Add a chips for your club, distribute to members, determine buy-in amounts for your club games
Target Audience

There are 3 core use cases for our platform:
Casual Game with Friends
Token-gated Events for Web3 Communities (and soon social-gated events for influencers)
Build a Poker Club with lower fees
Casual Game with Friends
The market for creating private tables for a casual game with friends grew dramatically during the covid pandemic with market leader PokerNow's website reaching 1-3 million visitors per month.
Token-gated Events for Web3 Communities
There are thousands of communities ranging from a few hundred to tens of thousands of users clustered around their ownership over a token or NFT. A large percentage of these communities utilize poker games as a way to socialize and reward members. Token-gated experiences have become a dominant trend in the web3 industry as projects create everything from token-gated discords, to friend.tech keys for private DMs and chat, to token-gated live experiences such as ApeFest or Follow the Azuki Rabbit.
Virtue can now target communities across any chain clustered around any token who want to utilize poker to create engagement.
And our goal is to move beyond Web3 communities and begin targeting online communities organized around any social construct (Youtube, Twitter, Reddit, Discord).
Build a Poker Club with Lower Fees
All major competitors who have built club poker experiences are locked away on downloadable mobile applications and more importantly have large costs associated for club owners who have to buy chips from the app maker each month to sustain their community.
Virtue Poker can attract new and existing club creators who wish to create a web-based club that has lower fees.
Growth Strategy
Virtue Poker will initially focus on the first two target audiences to scale the user base. PokerNow has a large monthly user base that we can target to begin hosting games on our platform.
In addition, we will focus on attracting existing communities across various chains clustered around various tokens and NFTs to begin running tournaments and events on the platform.
Lastly, we will target new and existing club owners in the existing club poker market to switch to our platform. This will be the most difficult audience to attract as these mobile applications still have additional features that we are yet to build in addition to the switching costs associated for club owners to switch to a new platform.
Beta Launch
During our Beta, Virtue Poker will target 3 key user groups:
VPP Holders
Virtue Poker will become one of many communities to exist on our new platform, however to start we will run a tournament for VPP holders. This Thursday August 31st at 2 pm EST we will host a VPP-gated MTT. The tournament will be open to all players who own a minimum of 100 VPP.
The prize for this tournament will be $500 USDT:
1st place: $250
2nd place: $100
3rd-5th place: $50
Poker with friends users
Any user who wishes to create a private cash table or tournament can use the platform for free. We invite anyone to create their own private cash table or tournament and invite their friends or community members to join.
New Partners
Over the course of the past few months we have solidified partnerships with other communities who will begin playing on our platform beginning in September and our goal is to attract as many communities as possible within the web3 ecosystem to start hosting tournaments and creating clubs. We will announce new partnerships in the coming weeks.
How we got here
Our new team is supported by Monadical, a software development company founded by a former poker professional, Max McCrea, who had already built a web-based poker platform. The software foundation of Virtue was carefully built over years by people who were both passionate about poker, and were strong software engineers. Since our partnership in November 2022, Monadical has been building the new Virtue Poker platform on top of this core foundation.
—-------------------
Conclusion
It has been a long journey with peaks and valleys over the course of the past 7 years. Virtue Poker was born out of a desire to create a global network that was accessible and trusted by all. While our original platform failed to accomplish this goal, the future holds promise.
Virtue will now be able to accept players and communities from anywhere in the world. We will be able to accept players who may not have any experience in Web3. We will be working to acquire communities instead of individual users. And we have created a significantly better poker experience that can allow our users to create their own online experience and share it far and wide.
My hope is that by sharing a more detailed insight into our past, our community understands that our commitment has not degraded at all, and our passion to create and foster the world's largest online poker community has not wavered as we move forward into the future.
Thank you,
Ryan Gittleson
CEO and Founder of Virtue Poker