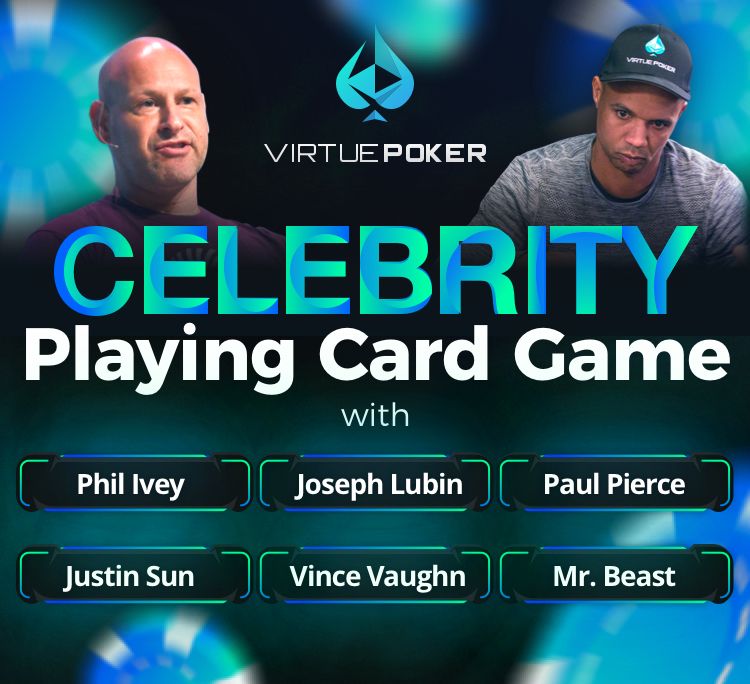 Virtue Poker will host a Celebrity Charity Poker tournament on September 26th. The participants will include Hall of Fame (HOF) player, Phil Ivey, HOF NBA player Paul Pierce, YouTube phenom Mr. Beast, TRON founder Justin Sun, Hollywood star Vince Vaughn, Polygon Co-Founder Sandeep Nailwal, and Ethereum Co-Founder Joe Lubin.
In celebration, Virtue Poker is launching a Binance Mysterybox collection on September 23rd -  representing each card in a 52 card deck.  Collectors who hold the winning hand for each knockout during the Celebrity Event win prizes ranging from $2,500 to a $25,000 top prize.
Participants must purchase (2) mystery boxes to assemble a hand. The participants can then trade with each other to assemble the best poker hand on the secondary market.
Total: 11801
Editions

Included in the Mystery box will be an Ace of Spades will be marked with a Digital Signature of Phil and will come with a $5,000 prize.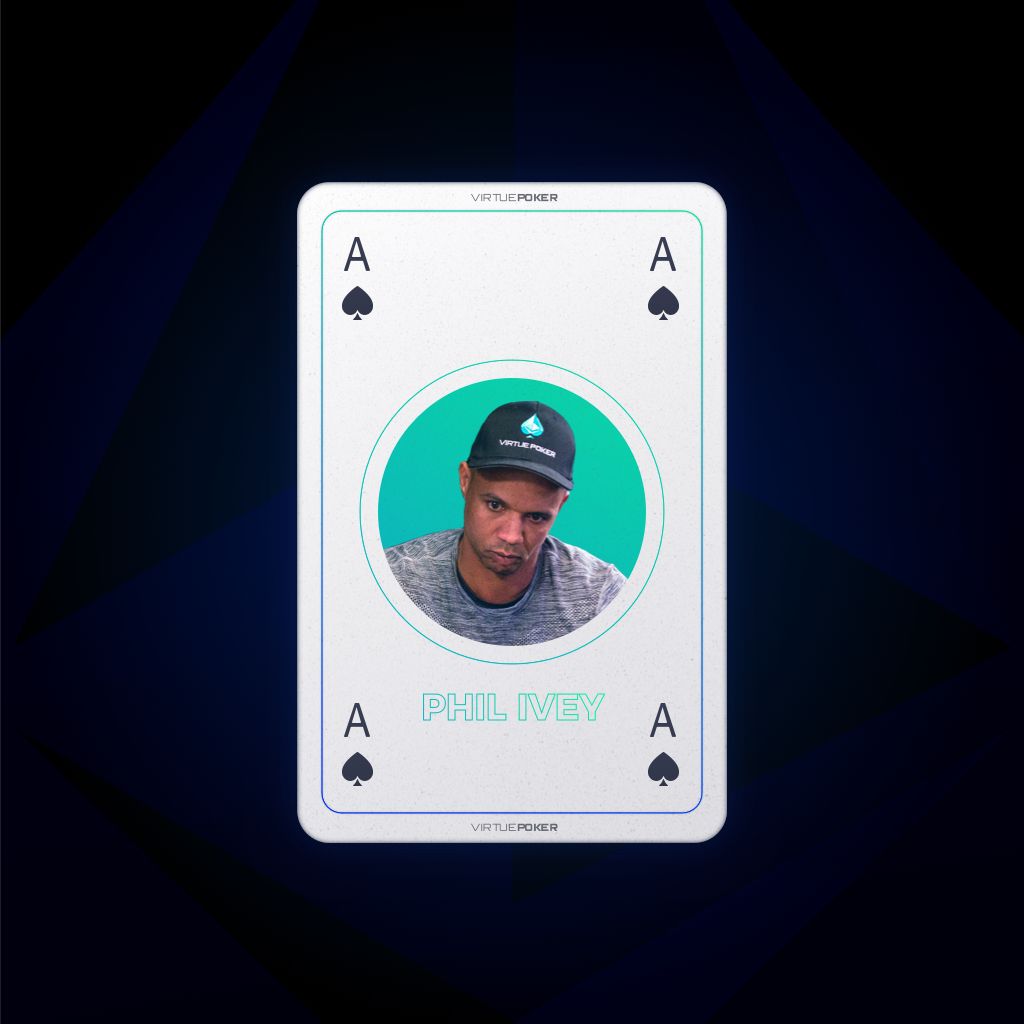 Prizes
All participants with completed hands can compete and win:
$2500 for players holding the winning hand for each knockout. If multiple players own the hand then the prize money of $2500 will be split equally among all the winners
(1) player holding the championship knockout hand will win the $25,000 prize. If multiple players possess the championship knockout hand, (1) lucky player will be randomly picked for the reward

Participants can collect up to (50) completed hands (100 boxes). And must HOLD the winning hand in their Binance account to be eligible for the rewards. Winning players shall email support@nfkings.io for confirmation.
Freeroll Tournament

Virtue Poker will also host a freeroll tournament where ALL holders of (2) mystery boxes will have exclusive access to enter a $10,000 free-roll tournament on the Virtue Poker platform. Virtue Poker NFT Holders need to email support@nfkings.io with their UID and NFT screenshot to receive the Virtue Poker referral code.

RARA Poker Chips Bonus
Lastly, Virtue Poker has partnered with RARA NFT to add additional prizes to the mysterybox drop and event.
Users may acquire RARA tokens as poker chips to increase the size of their rewards on Binance.

From 9/23 to 9/25 UTC 12:00, RARA will reveal a wallet address on its Twitter. Users who transfer RARA tokens to this wallet in the allotted time will participate the game. The total RARA tokens in this wallet will comprise a prize pool. The user who holds the NFTs of all winning hands wins the entire RARA prize pool. If there are multiple winners, only the one who transfers the most RARA tokens wins the entire prize pool.

Reward: Cash reward of the total RARA tokens in the RARA wallet
Eligibility: Users who transfer RARA tokens to the RARA wallet
Redemption: Fill in and submit the survey sent by RARA
Conclusion
The Virtue Poker team is excited to host our Celebrity and create a first-of-its kind interactive NFT experience for our viewers tuning in. Through our partnership with Binance, we aim to continue to drive adoption both of the Virtue Poker platform and of NFTs. We are taking this step to illustrate yet another use case for NFTs: interacting with a live event.
And as always we thank our Virtue Poker community for continuing to support our platform as we continue to grow in the pre-eminent blockchain based gaming platform.
The Virtue Poker Team