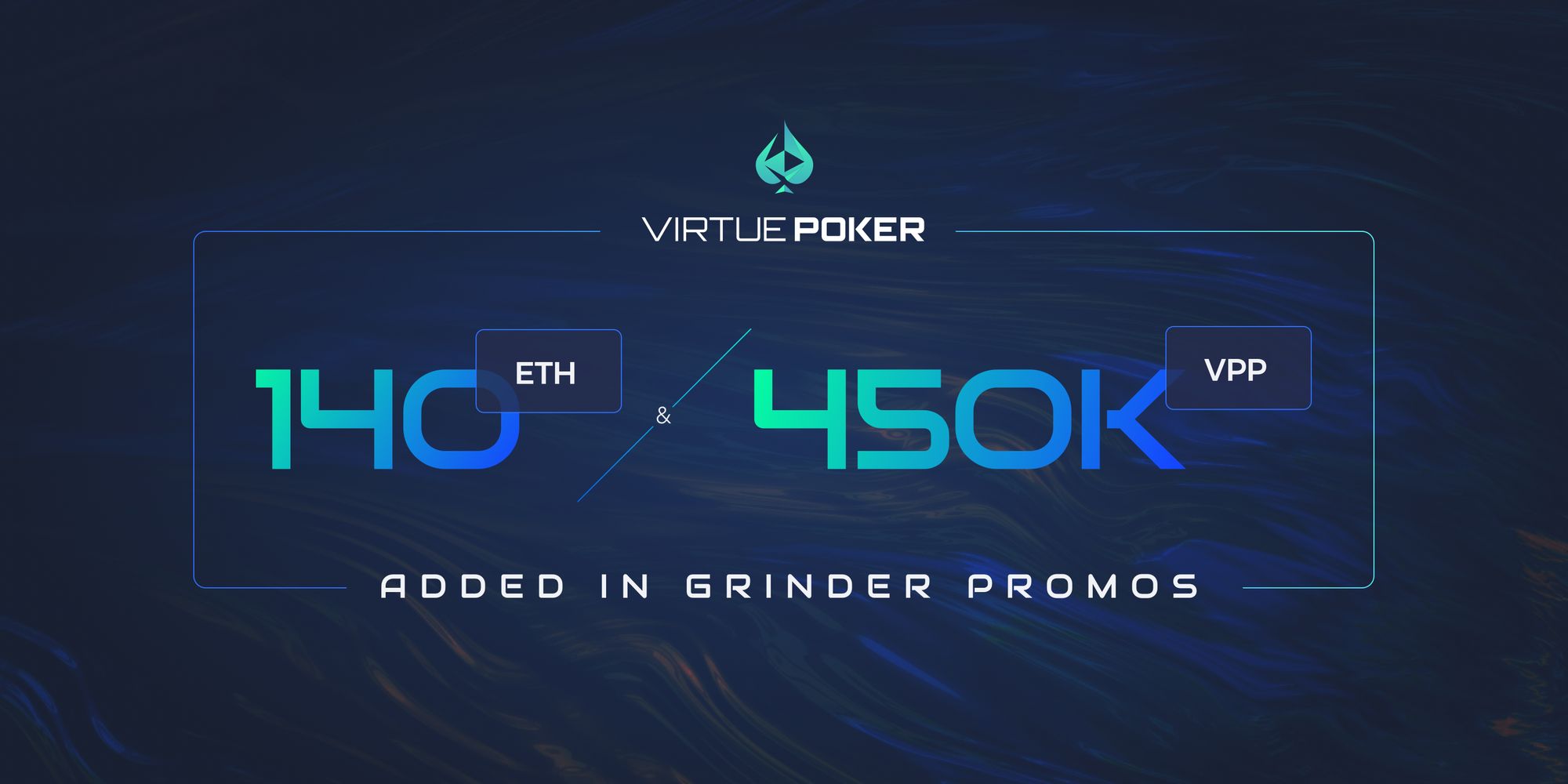 We aren't surprised very often, but we're pretty surprised and impressed at how quickly the top Grinder Bonus slots have started to fill up. It made us go back and look at our reward schedule, and we realized that we need additional Grinder Bonus levels. So - we're adding the following levels:
I'm quarantined and I can't get out bonus: first 30 players to reach 800 points earn 2.5 ETH and 10,000 VPPs
I'm quarantined and I have no life bonus: first 10 players to reach 1,200 points earn 4 ETH and 15,000 VPPs
Reminder - you can only qualify and receive one Grinder prize.
And there are more surprises coming - from today through 25 November, we're adding more daily drawings! Each weekday you earn at least 5 grinder points earns you an entry into that day's drawing for (2) prizes of 0.5 ETH each.
There will be more surprises as our Mainnet Launch Test month moves along - we hope we see you at the tables!