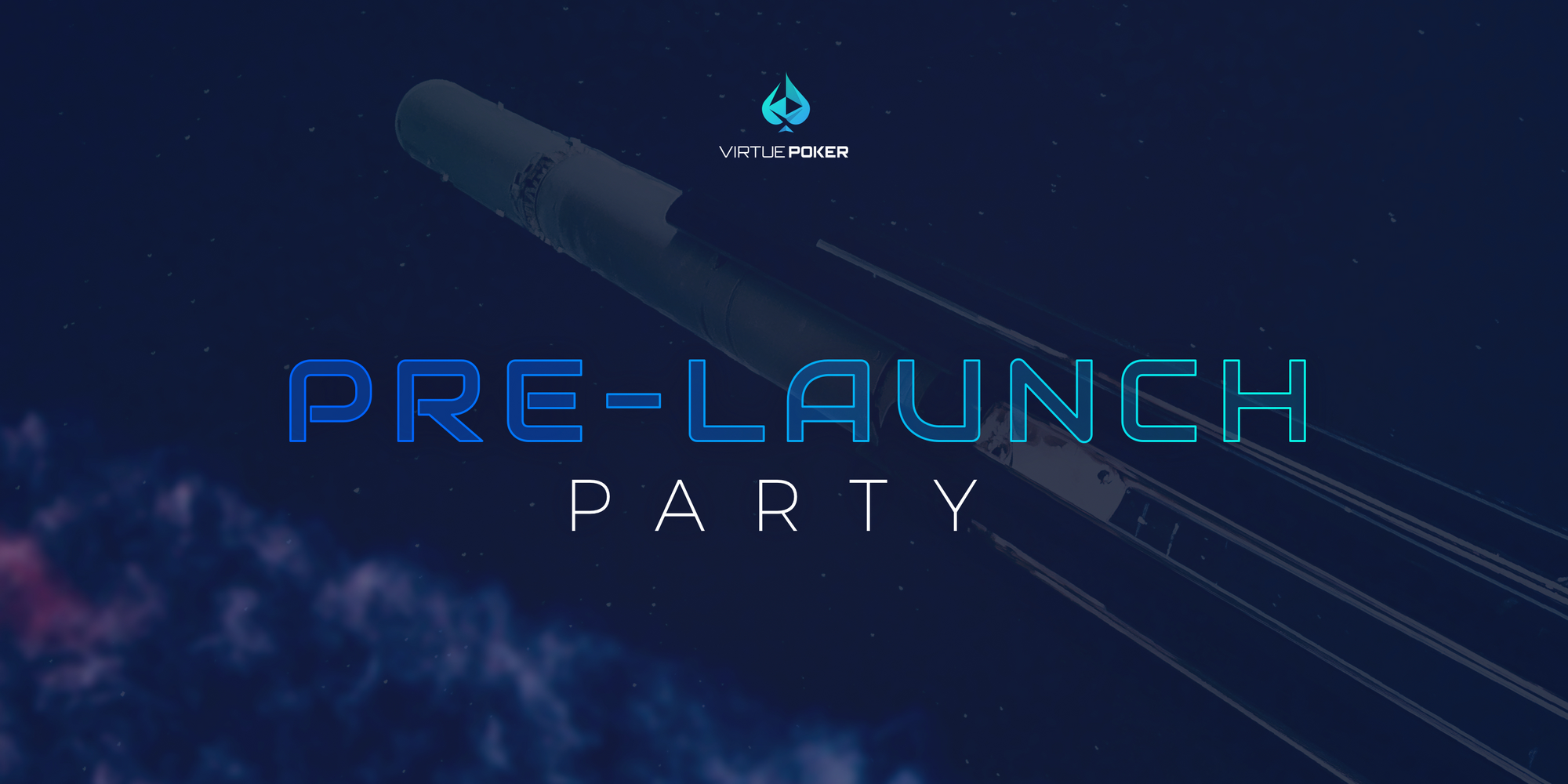 After four years of development and a year of Beta testing, we are finally seeing the light at the end of the tunnel. The Malta Gaming Authority has scheduled the Virtue Poker System Audit, the final stage before licensing, for 9-10 December. Assuming all goes as we expect, this means we expect to receive our final MGA Gaming License in the second half of January.
What this really means is that the day everyone has waited before is almost here - we're ready to launch on the Ethereum Mainnet and unlock the VPP tokens that Token Buyers bought and some Beta players earned.
Timeline for Mainnet Launch
Please note that everything that follows is based on the assumption that our license is granted by the MGA in a timely manner, and as such is subject to change.
7 December-24 January: Prelaunch Party! Details follow, including rakeback, drawings and more.
9-10 December: Malta Gaming Authority System Audit
4 January 2021: Virtue Poker begins accepting applications for Justice Nodes.
25 January 2021: All tokens earned during the Beta program are distributed.
29 January 2021: All tokens bought during the Token Sale or earned during the Beta are unlocked and tradable.
1 February 2021: Proposed Virtue Poker Launch Date
Prelaunch Party
Until our license is officially granted, we will continue to run a series of fun promotions to help give our system one last test. We're planning to give away another 100 ETH or more. Here are a few of the events in which you can participate:
5 ETH freeroll for depositing 2 ETH. Beginning at 1600 UTC Monday, 7 December: If you deposit at least 2 ETH and earn 50 Grinder Points, we'll give you a ticket into a private freeroll for 5 ETH. You can participate in this promotion even if you have earned other deposit bonuses. First 36 players only.*
5 ETH Loyalty Lottery. During the promotion, we'll track how many consecutive days you play, and we'll give you as many tickets as your longest streak. For example, if you play 8 consecutive days at any time during the promotion, you will receive 8 tickets. On 24 January we will draw 5 players and award 1 ETH to each.
Bust-a-Host tables are back! Bust-a-Host tables were one of the most popular features of our Beta program. Now that we are playing for real money, these will be even more fun! Hosts will select random times in which they will enter some number of Sit & Go tables. If you are at a table with a Host and bust the Host, you win 2 buy-ins for that level! For example, if you play a 0.1 ETH SNG and bust the Host, you immediately win 0.2 ETH regardless of where you finish in the Sit & Go. Anytime a Host wins a prize in a Sit & Go, those funds will go into a jackpot pool. We will conduct a random drawing on 24 January 2021 to give away those winnings.
Rakeback. You can earn rakeback up to 100%! You earn Grinder Points for each Sit & Go you play:
8 points for 0.2 ETH buy-in turbo/regular
4 points for 0.1 ETH buy-in turbo/regular
1 points for 0.025 ETH buy-in turbo/regular
0.5 points for 0.025 ETH hyper-turbo
Here's how you can earn 100% rakeback or more:
50 grinder points: 0.0625 ETH + 500 VPP (50% rakeback)
100 grinder points: 0.15 ETH + 1,000 VPP (60% rakeback)
200 grinder points: 0.4 ETH + 2,000 VPP (80% rakeback)
400 grinder points: 0.8 ETH + 4,000 VPP (80% rakeback)
600 grinder points: 1.5 ETH + 6,000 VPP (100% rakeback)
800 grinder points: 2.0 ETH + 8,000 VPP (100% rakeback)
1,000 grinder points: 2.5 ETH + 10,000 VPP (100% rakeback)
1,200 grinder points: 3.0 ETH + 12,000 VPP (100% rakeback)
1,600 grinder points: 4.0 ETH + 16,000 VPP (100% rakeback)
2,000 grinder points: 6.0 ETH + 20,000 VPP (100% rakeback)
And the VPPs aren't included in this calculation - they're free, so you are actually getting more than 100% rakeback at every level.
All rakeback amounts will be deposited into your Virtue Poker account during the week of 24 January 2021.
Grinder Competition. The top 50 players on the Leaderboard on 24 January will share in a prize pool of 28 ETH. The top 6 players will play in a 6-handed Sit & Go for a top prize of 3 ETH!
Diamond Level: the top 6 players will play a Sit & Go on January 31st. The minimum prize is 1 ETH, and the winner received 3 ETH (over $1,800 at today's price).
1st place: 3.0 ETH
2nd: 2.5 ETH
3rd:  1.5 ETH
4th: 1.0 ETH
5th: 1.0 ETH
6th: 1.0 ETH
Platinum Level: 7th - 10th: 0.75 ETH
Gold Level: 11th - 30th: 0.5 ETH
Silver Level: 31st - 50th: 0.25 ETH
*Playthrough requirements:
- 5 ETH Freeroll: 50 Grinder Points
- Leaderboard bonuses
  - Minimum for any bonus: 200 Grinder Points
  - Platinum Level: 400 Grinder Points
  - Diamond Level: 600 Grinder Points
This promotion is subject to the Prelaunch Party Promotion Rules and the Virtue Poker Terms and Conditions.