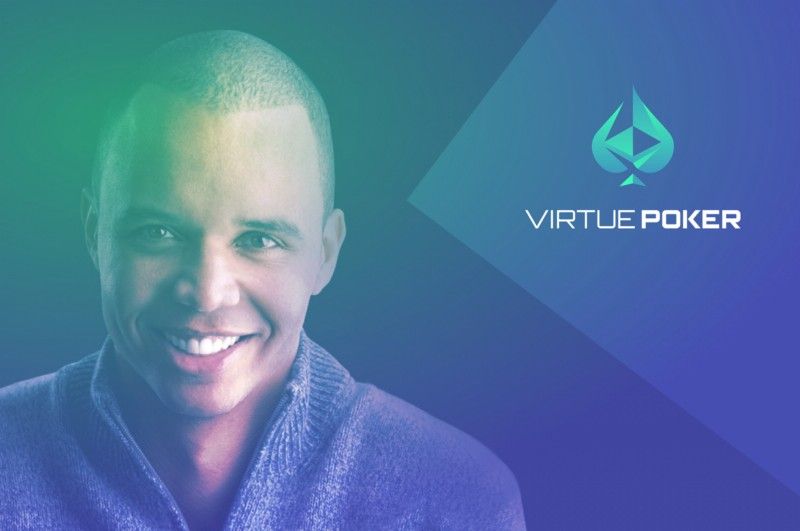 ConsenSys-incubated Virtue Poker™ has added Phil Ivey, considered by many to be the best poker player in the world, as a strategic advisor to their team.
See the write-up on PokerNews
Ivey is tied for second all-time with 10 World Series of Poker bracelets, and is ranked 6th all-time with over $23 million in live earnings. In addition, he is one of the top performing online players, with winnings over $10 million. He has exceled in all formats (tournament, live cash games, online cash games) and has been to a record 9 World Poker Tour Final Tables. Between 2002 and 2009, Ivey placed in the Top 25 on four separate occasions in the World Series Main Event, and was a unanimous inductee to the WSOP Hall of Fame this year.
Virtue Poker is a decentralized poker platform that is built using Ethereum. In the past, the online poker community has suffered from the misuse of player deposits, and unauthorized access by company employees to player's private cards. Ivey will assist the Virtue Poker team with their product development and go-to-market strategy as well as facilitate strategic partnerships.
Virtue Poker is addressing these concerns using a cryptographic peer-to-peer card shuffling protocol called Mental Poker, that involves all players seated at online tables in card shuffling, making it impossible for any company employee to view the private cards of players during gameplay. The platform removes the risk players typically take in depositing money onto a poker site, by using a combination of user-owned digital wallets and Ethereum smart contracts.
"The Virtue Poker team is excited to add a legend from the worldwide poker community to our team. We believe Phil will add tremendous value both in his skillset and his vision for the evolution of poker. Through combining our team's expertise in blockchain technology with Phil's insight into the global poker landscape, Virtue Poker is well situated to bring a new and credible contender to online poker, creating a new brand with player security and trust at the forefront," says Ryan Gittleson, Virtue Poker's Co-Founder.
"I'm looking forward to serving as a strategic advisor to the Virtue Poker team. I believe their new peer-to-peer solution built using blockchain technology can add significant value to the online poker experience," says Phil Ivey.
Phil Ivey joins fellow Virtue Poker professionals Dan Colman (1 WSOP Bracelet, 3rd All-Time Money List) and Brian Rast (3 WSOP Bracelets, 10th All-Time Money List), and the trio will work together with the Virtue Poker team in reshaping the online poker landscape through the use of Ethereum blockchain technology.
About Virtue Poker
Virtue is a decentralized poker platform that leverages cryptography, peer-to-peer networking and blockchain technology to create a more secure and trustworthy online experience. For more information visit virtue.poker.
Follow Virtue Poker
Email Sign-Up
For more information you can contact Ryan Gittleson, Co-Founder of Virtue Poker, at ryan@virtue.poker