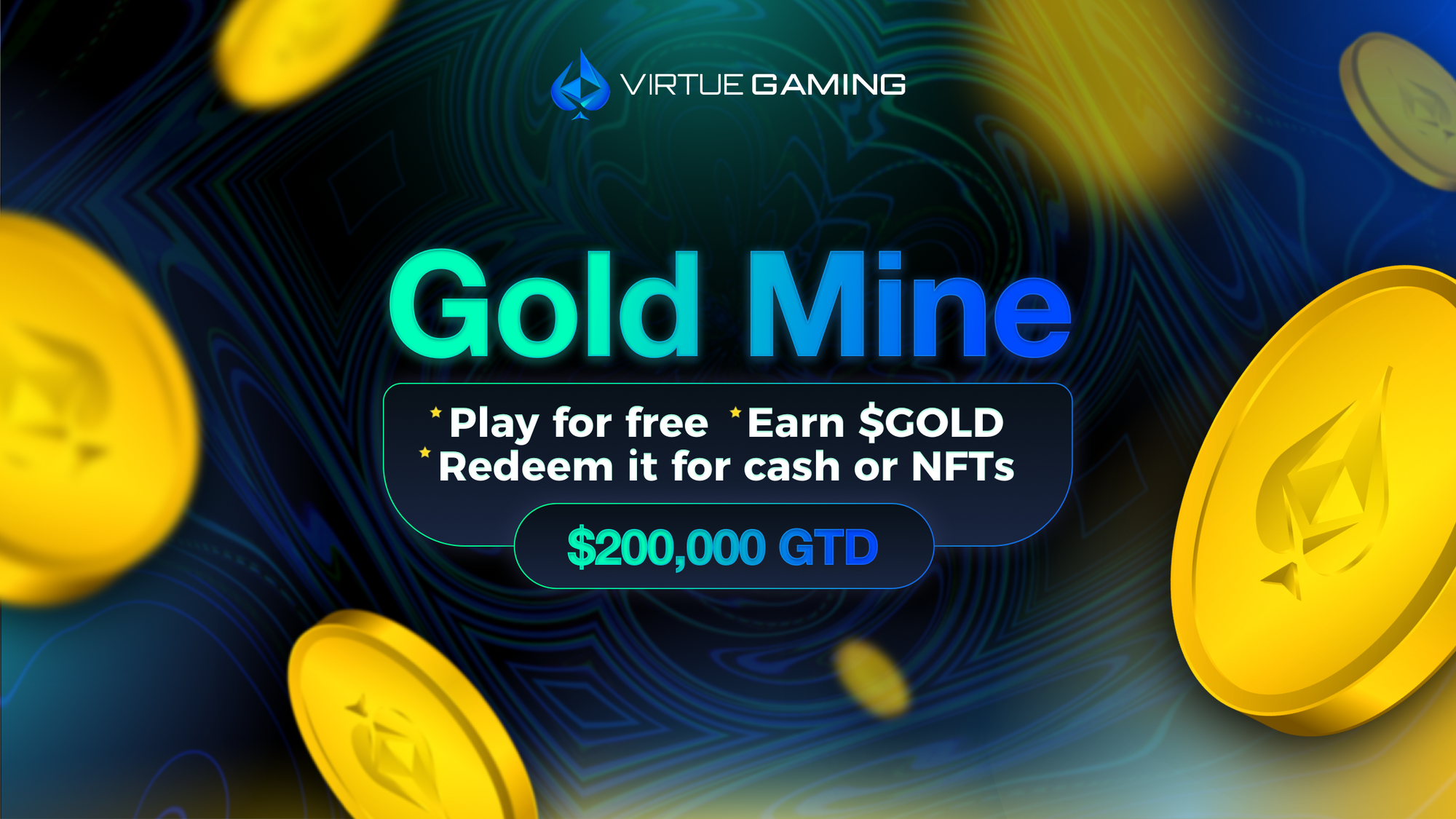 🚨 Gold Mine MST Winners 🚨
🔥 We're introducing Gold Mine MST!
💰 Play the satellites with CHIPS and secure your spot in the semi-final players win $GOLD
💸 Congratulations to all the MST Winners!
MST Final held on 13th May
🥇1st: bitcoiner - 500 $GOLD
🥈2nd: wouterdl - 250 $GOLD
🥉3rd: martin24d - 100 $GOLD
🏅4th: RaajOnMoon - 70 $GOLD
🤑  Don't miss out on your chance to win more $GOLD!
Terms and Conditions:
All active Virtue accounts can participate in this promotion.
Players can play more than one satellite to secure their spot in the semi-final.
Players will be automatically registered for the semi-final once they win one of the satellites.