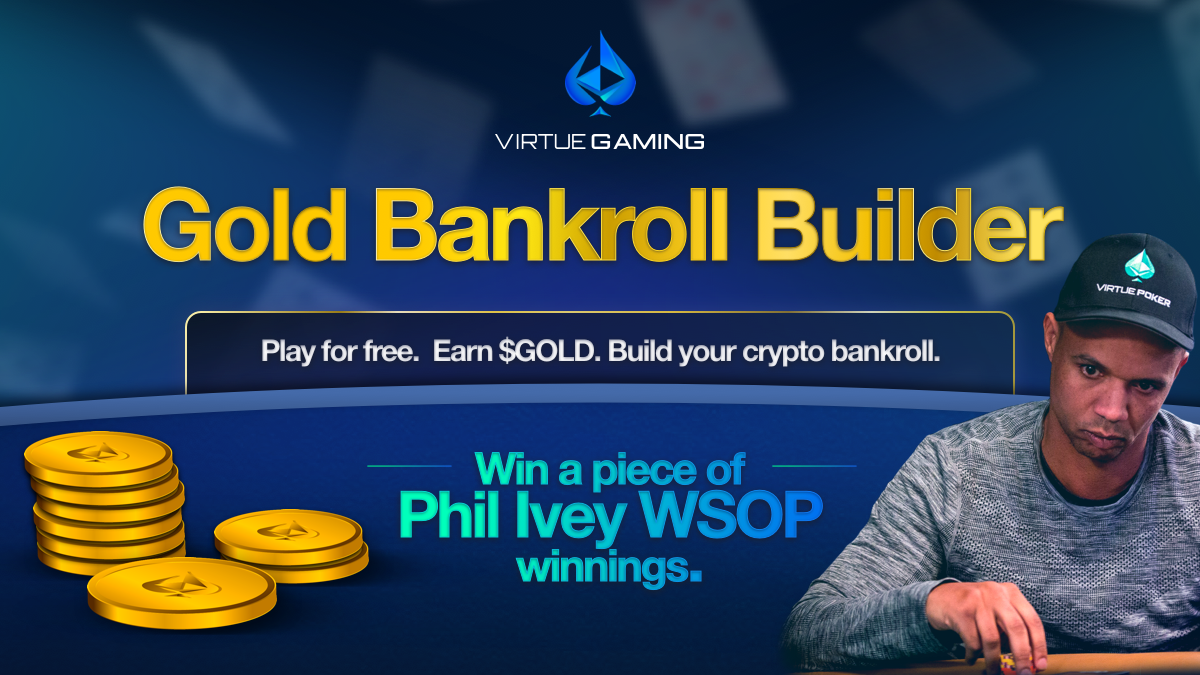 👉🏼 All players who enter the 5 $GOLD 3-max turbo SNG will be entered into a drawing. Winning the SNG will give an additional entry.
5️⃣ unique players win 200 $GOLD each.
🏆 - Rory
🏆 - tj232
🏆 - matuusyadea
🏆 - snep
🏆 - Daxamillion

Entry Data

Terms and Conditions:
This promotion will begin on Tuesday, May 31, 00:00 UTC, and run through Sunday, June 5, 23:59 UTC.
Only real-money Virtue accounts can participate in this promotion.
Every 5 $GOLD turbo SNG played gives one Jackpot entry. Winning a 5$ GOLD SNG gives an additional entry.
Virtue Team will draw five unique winners of the Weekly Jackpot.
Players will receive their Weekly Jackpot Drawing winnings within 72 hours of the conclusion of the week.